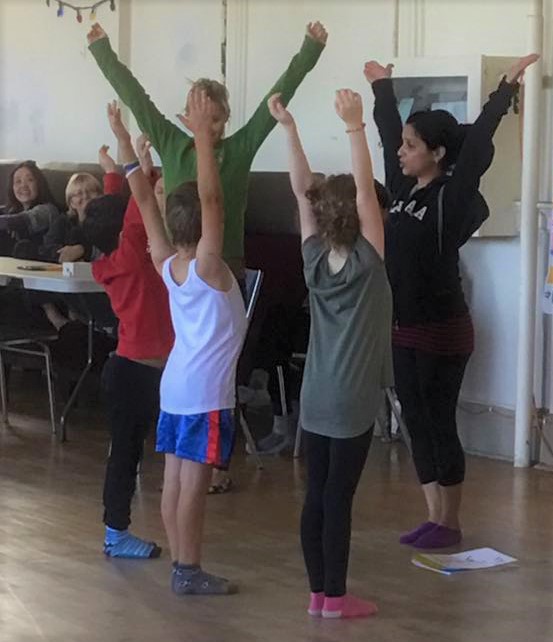 A Proven Crowd-Pleaser!
This game appeals to kids love for games and puzzles.
You'll get a complete package and training to know exactly how to play this game with children.
8 Yoga poses in colour,
8 Yoga poses in black and white,
8 clues for the Scavenger Hunt,
3 game ending options and clues,
Full Page and Flash Card sixes of each clue,
Online Version of the game,
2 Lesson Plans,
Teacher Training Videos for the Game,
Teacher Training Videos of Each Pose of the Scavenger Hunt!
Whether you are playing online or in-person, you'll be ready to get kids moving with the Scavenger Hunt Yoga Game.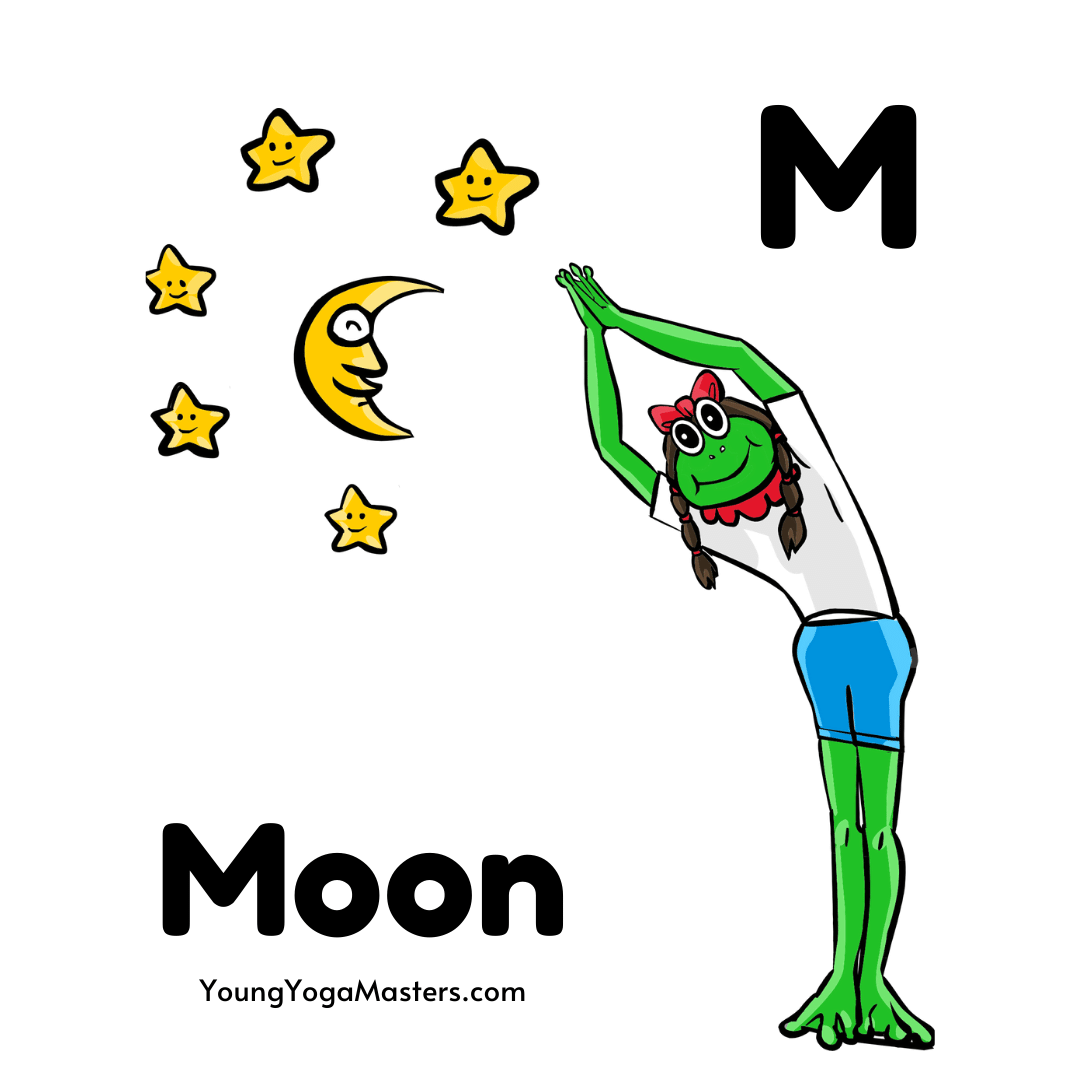 Bright, Colourful Yoga Poses
You'll get a PDF with all the
Get colour and black and white formats so you can use the game when you are with kids in real life.
You won't need to worry about you cards getting damaged because you can print more when ever you need them.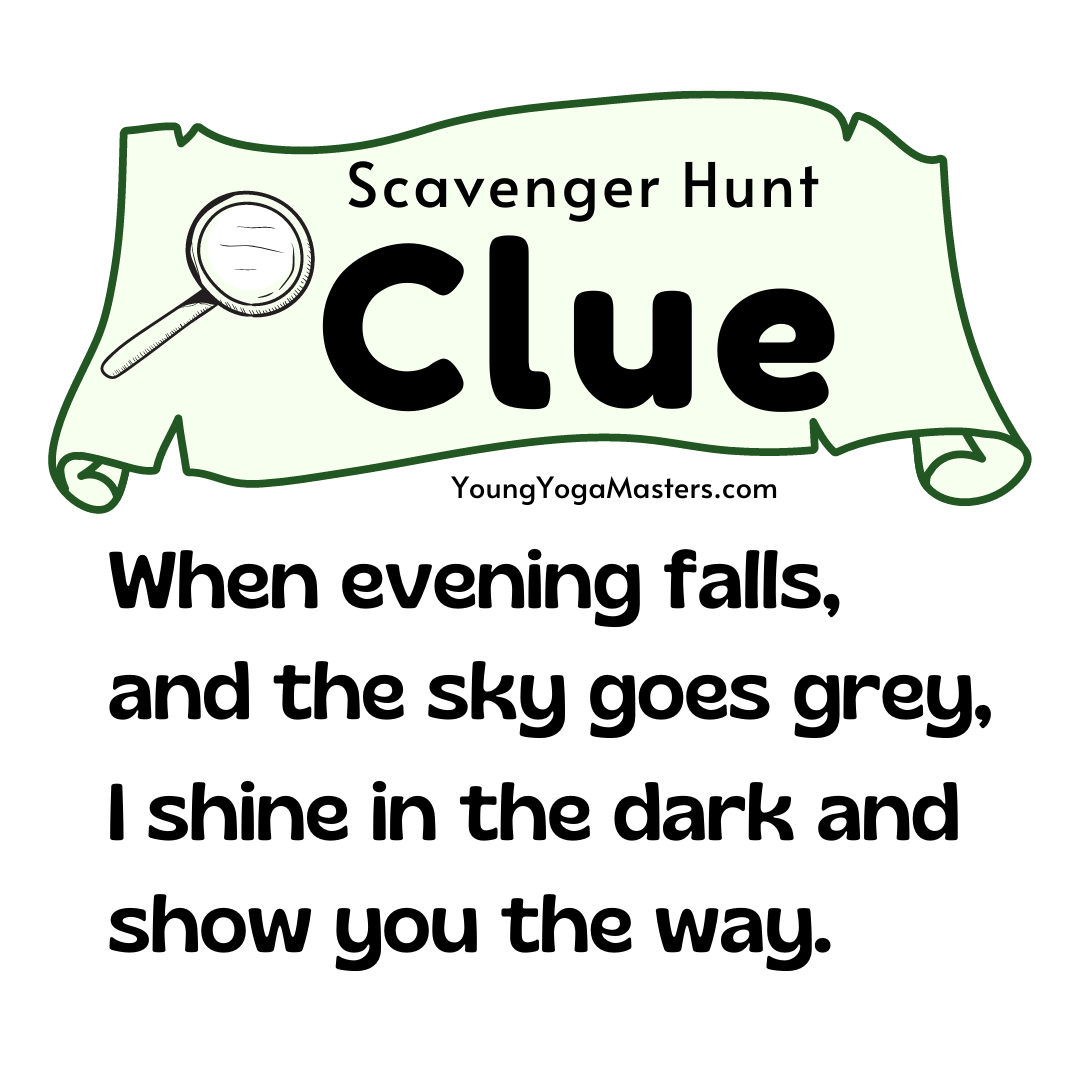 Clues for Children to Figure Out
You'll get the same game in a specially desinged format that makes it perfect to play online.
No matter how far apart you are, you can connect with kids with this game over the internet.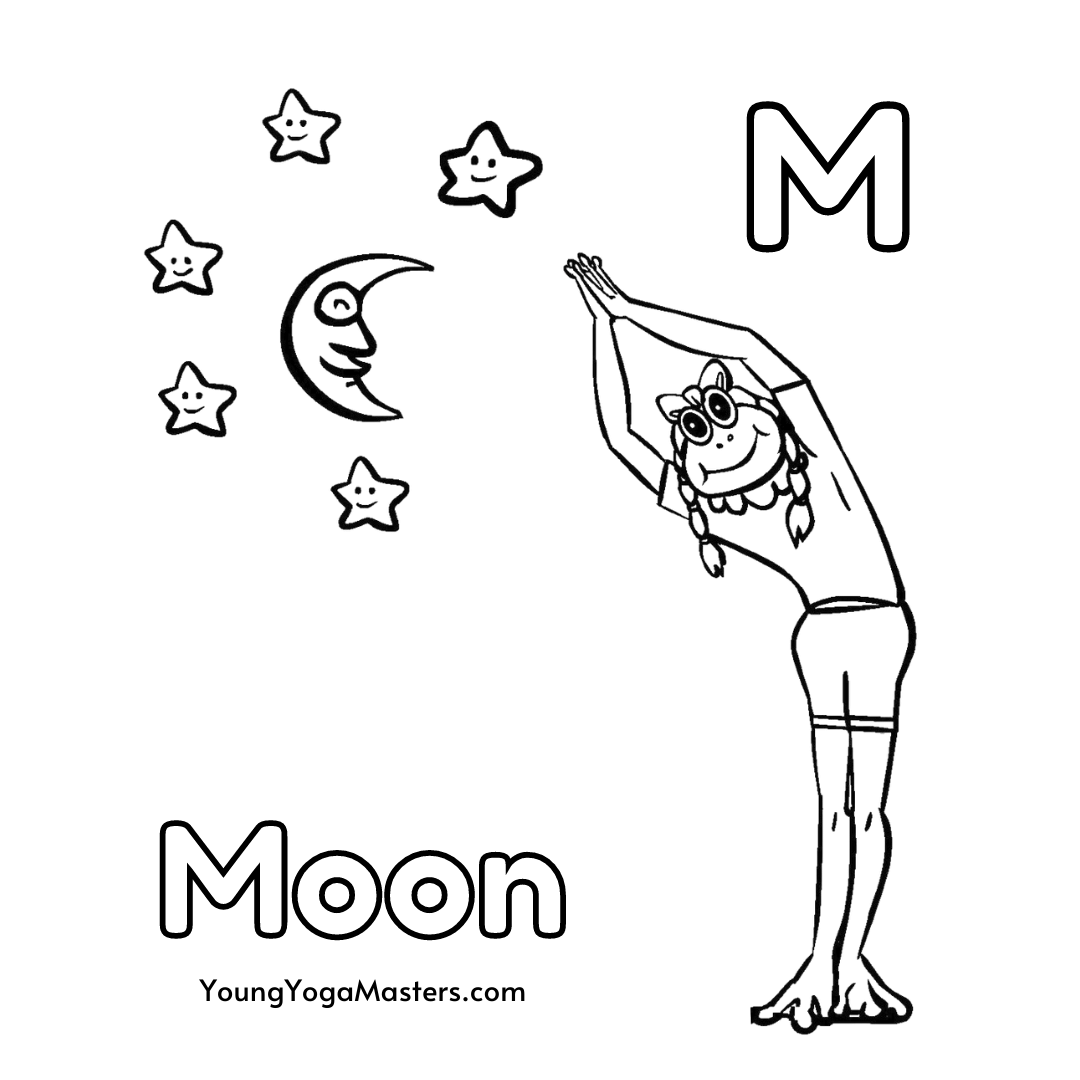 Colouring Pages to Keep Kids Engaged
Included are PDF's of the poses of the Scavenger Hunt as colouring pages that you can use for end of class activities or email to children to do on their own.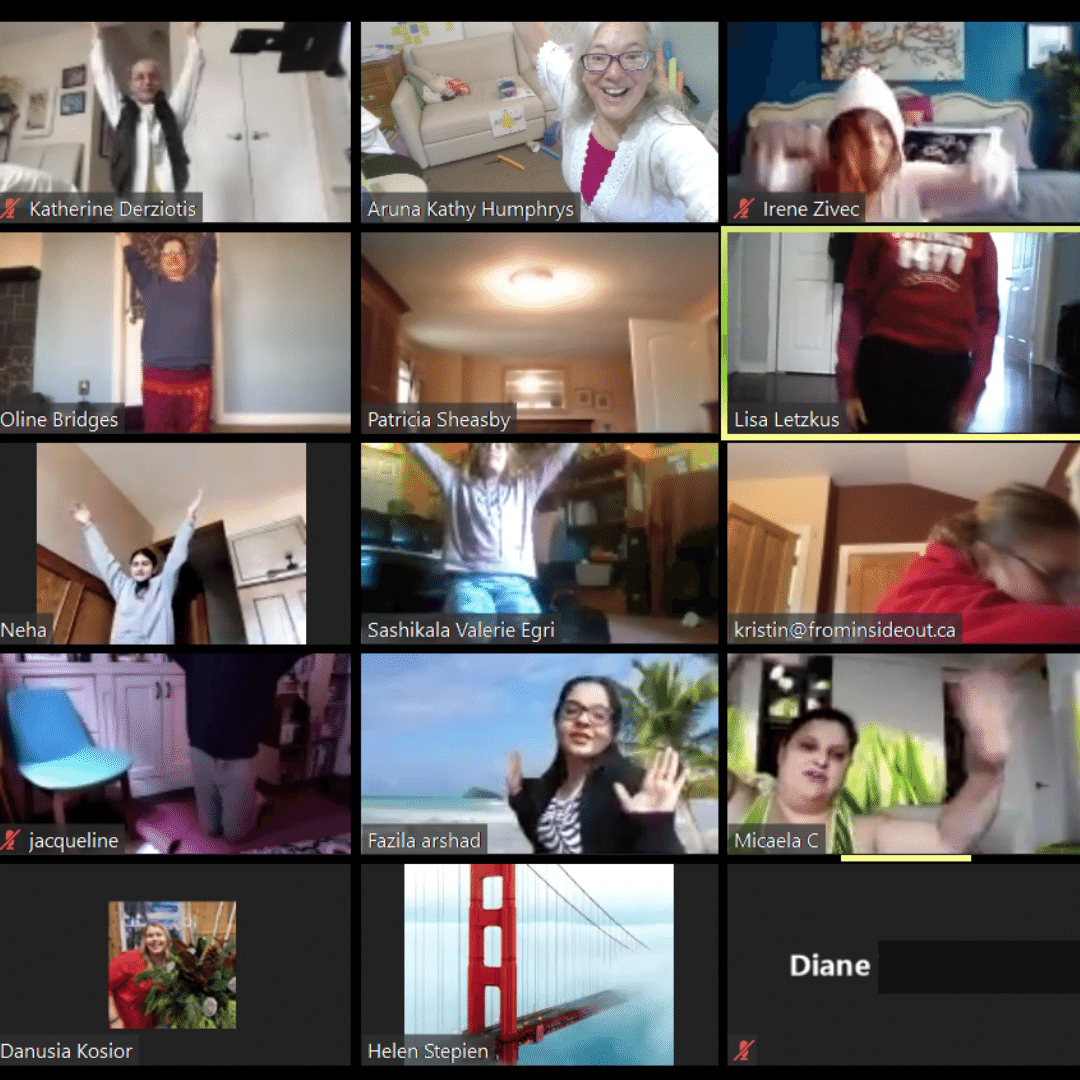 Watch the recording of the Scavenger Hunt game from the Kids Yoga Teacher Certification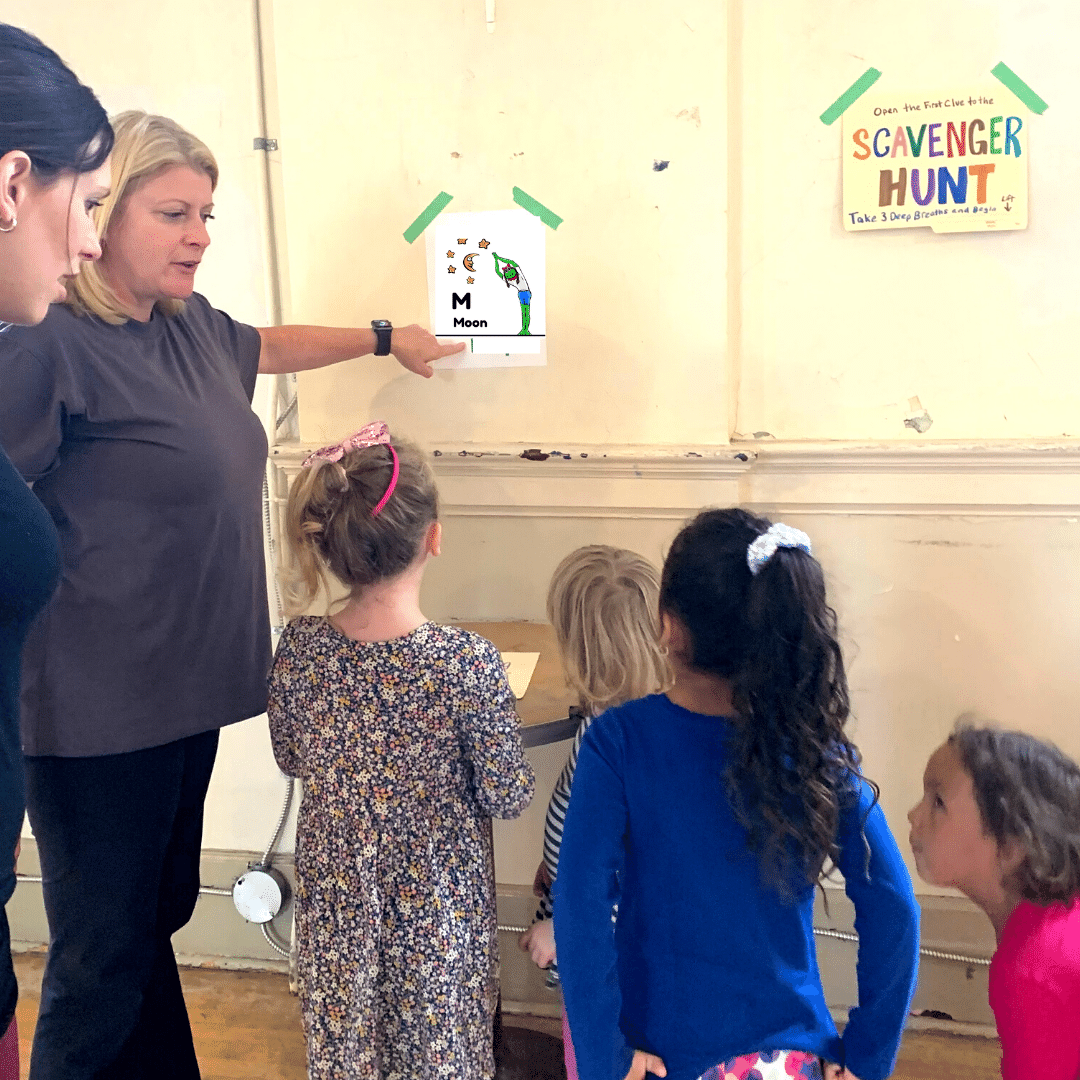 What to Do in the Yoga Poses
You'll be guided by Aruna, Lead Trainer at Young Yoga Masters including:
what to say and do in each pose
how to extend or shorten the time in each pose
Partner Yoga Activities for poses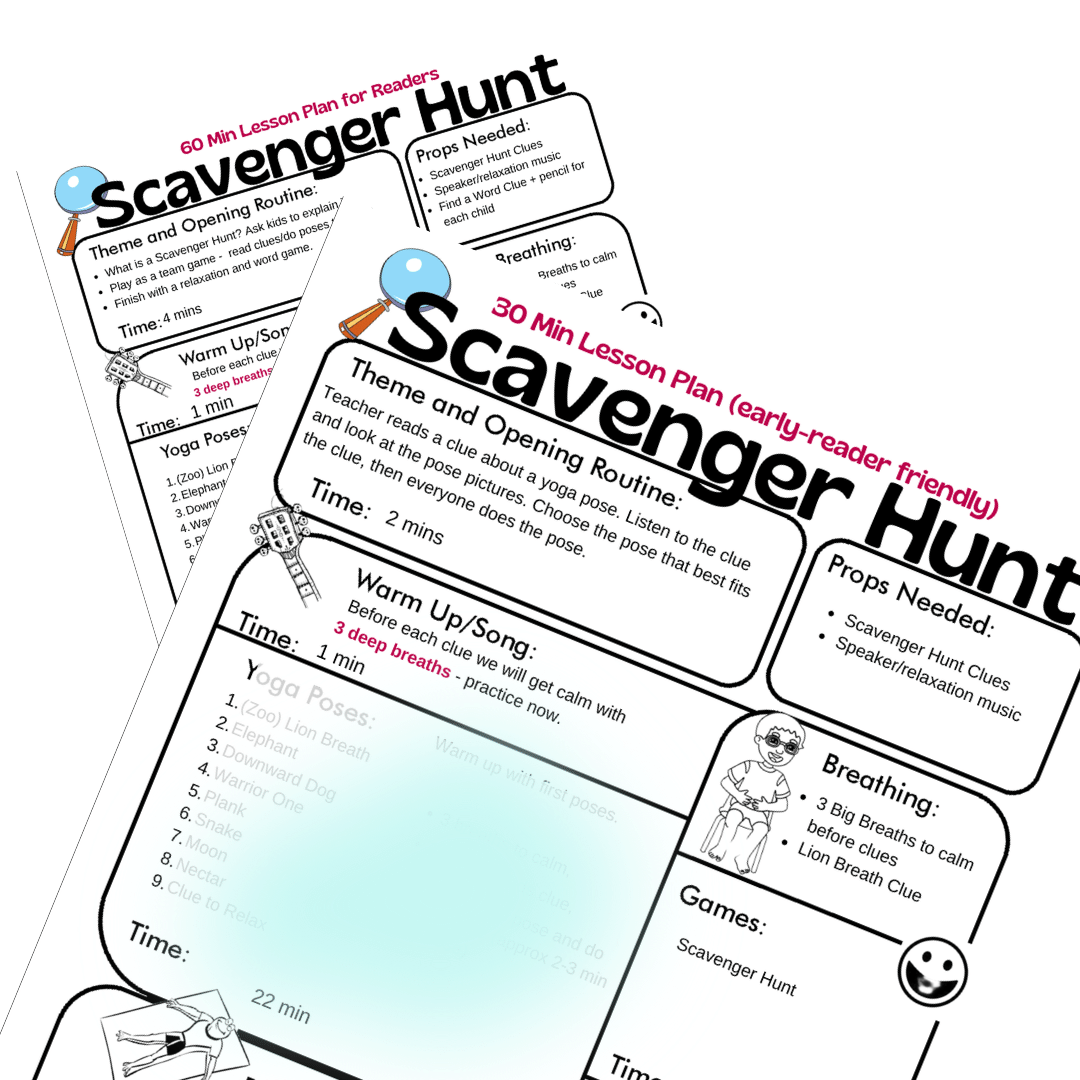 You'll receive sample lesson plans for the Scavenger Hunt to know how to layout a 30 minute and 60 minute class.
This Activity is Part of the Yoga Literacy Kids Yoga Teacher Training
This game is part of the 16 Hour Yoga Literacy Kids Yoga Teacher Training which counts towards training with our Yoga Alliance Registered Children's Yoga School.
Check your inbox to confirm your subscription