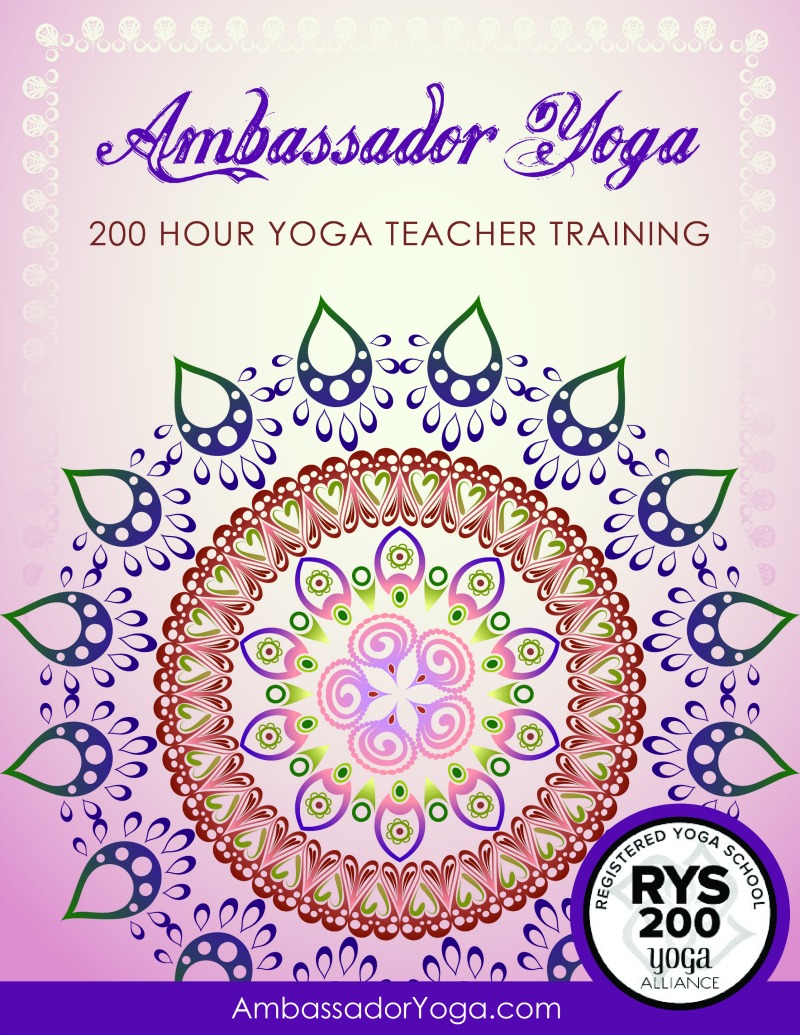 Deepen Your Practice and Earn Your Yoga Teacher Certification

The Ambassador Yoga Teacher Training is intended for spirited individuals with a passion for yoga and a thirst for living a balanced life.

This 200 Hour training meets all the requirements for the Registered Yoga Teacher designation with Yoga Alliance (RYT-200).

The training is designed to enhance your path of mindful living with an appreciation and sense of gratitude towards life and those you live with. Our innovative and inspiring process can also prepare you for a full or part time career teaching yoga.

Who is this yoga teacher training for?

Prerequisites for this 200 Hour Yoga Teacher Training include:
A passion for learning more about yoga including yoga philosophy and meditation,
Experience attending live and/or recorded yoga classes,
Those who value inclusive communities with members of all ages, races, cultures, orientations, body-types,
Able to make the time commitment to attend the live online training on the dates indicated and complete the self-paced learning,
Clearance from your doctor to do Hatha yoga poses and meditation (you will have the ability to make adjustments as you want and need, however there will be physical movement in the asana portion of the training),
Ability to complete the payments without causing you financial hardship,
Interest in deepening your own understanding of the tools of yoga and sharing them with others.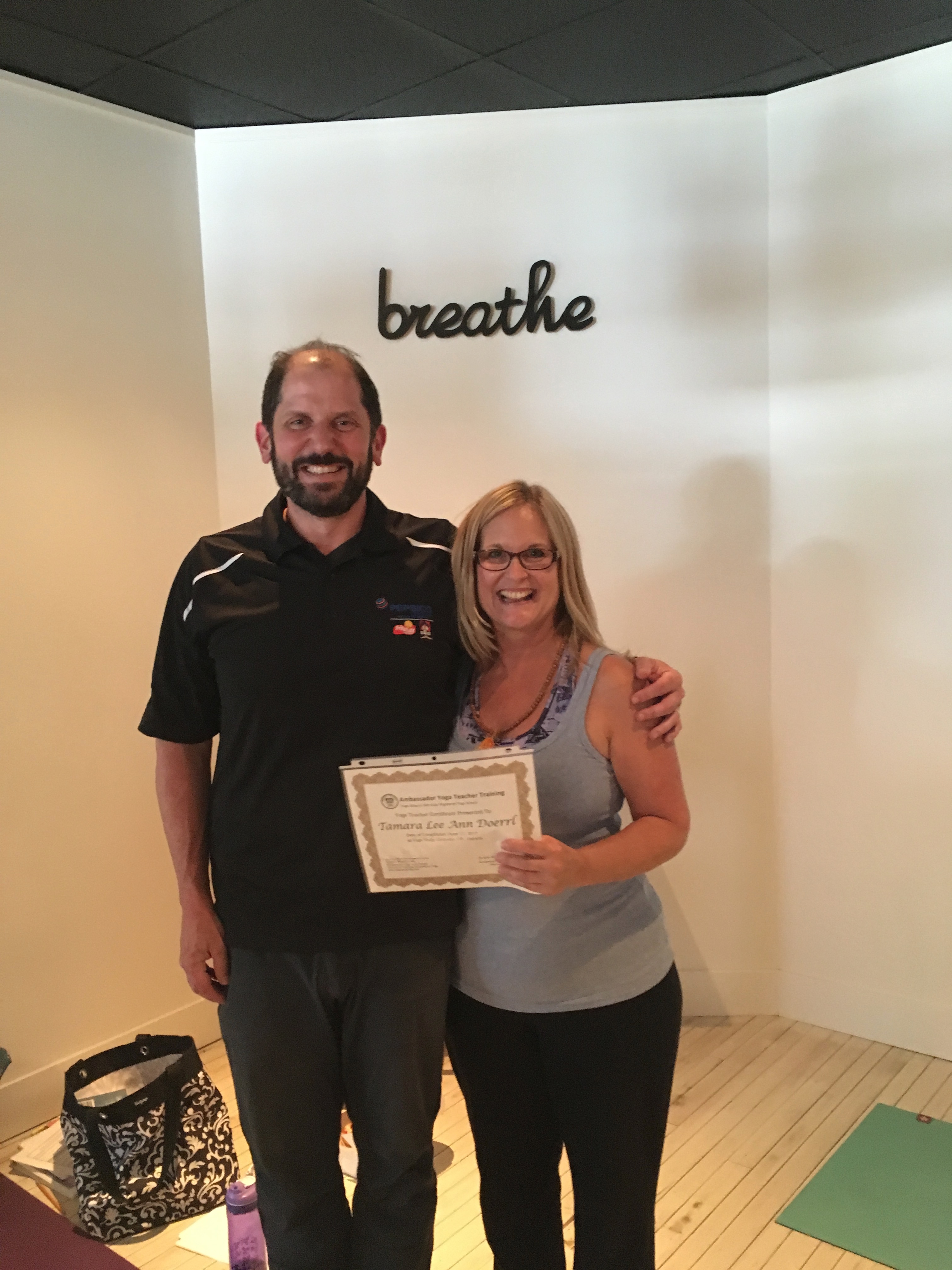 200 Hours of Goodness to Enhance your Practice and Prepare You to Teach
You'll explore all aspects of being a yoga teacher in these 4 x 50 Hour Modules delivered one after another from September to February.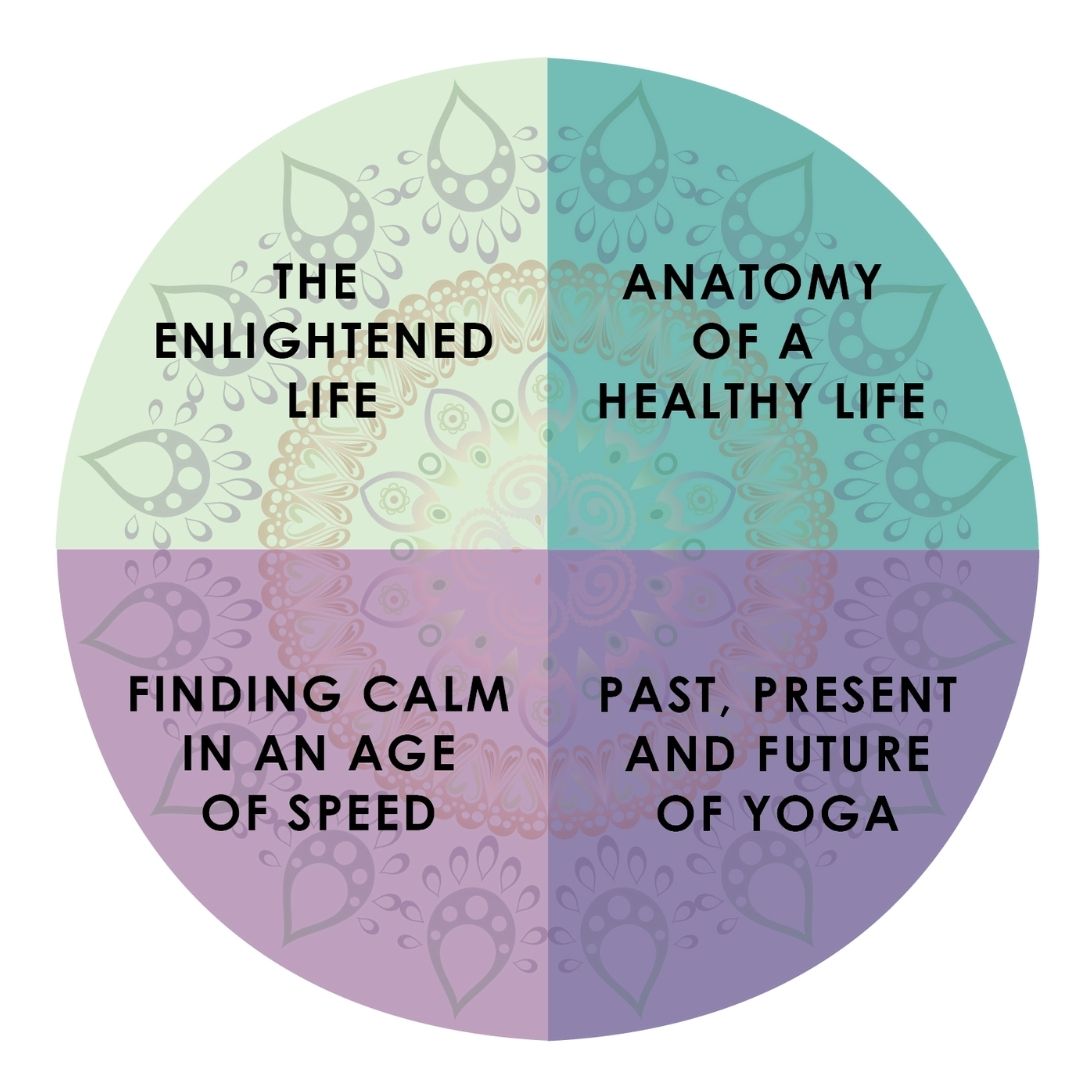 The Enlightened Life: Explore the wisdom of a Yogic lifestyle through the Yamas and Niyamas, (the do's and don'ts of yoga) and the foundation of the Eight Limb Path. You'll start by enhancing your personal home practice. 



Anatomy of a Healthy Life: Learn the technical aspects of yoga postures and the human anatomy and physiology to teach them. Advance your physical practice and become confident instructing powerful breathing techniques.


Finding Calm in an Age of Speed: The mind-body connection is explore through the lens of the chakra system. You'll explore gentle, restorative asana and teach others to find calm though chanting and meditation.


Past, Present, and Future of Yoga: Journey into the roots of yoga philosophy through ancient texts. Learn specific techniques to help remove obstacles on your path and remain present and grounded while building your yoga business.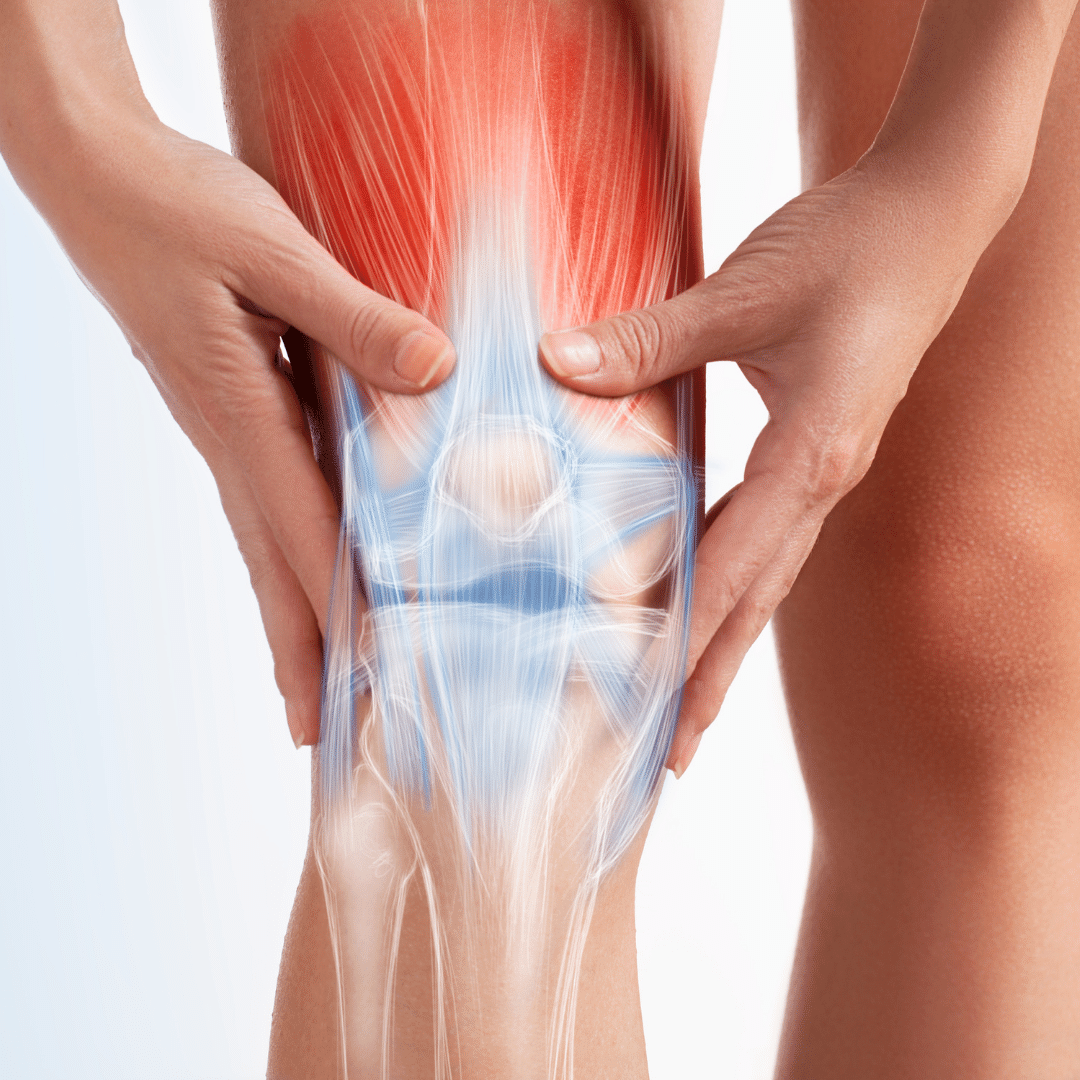 Asana, Pranayama, and Meditation with a focus on Anatomy and Physiology

Over 75 yoga poses including anatomy, physiology, and biomechanics that pertain to practice and teaching yoga.
Plus 27 complete yoga class sequences and 22 meditations and pranayama breath practices for you to practice, teach, and explore.
Your 700 page manual will be an invaluable reference for you to practice and teach.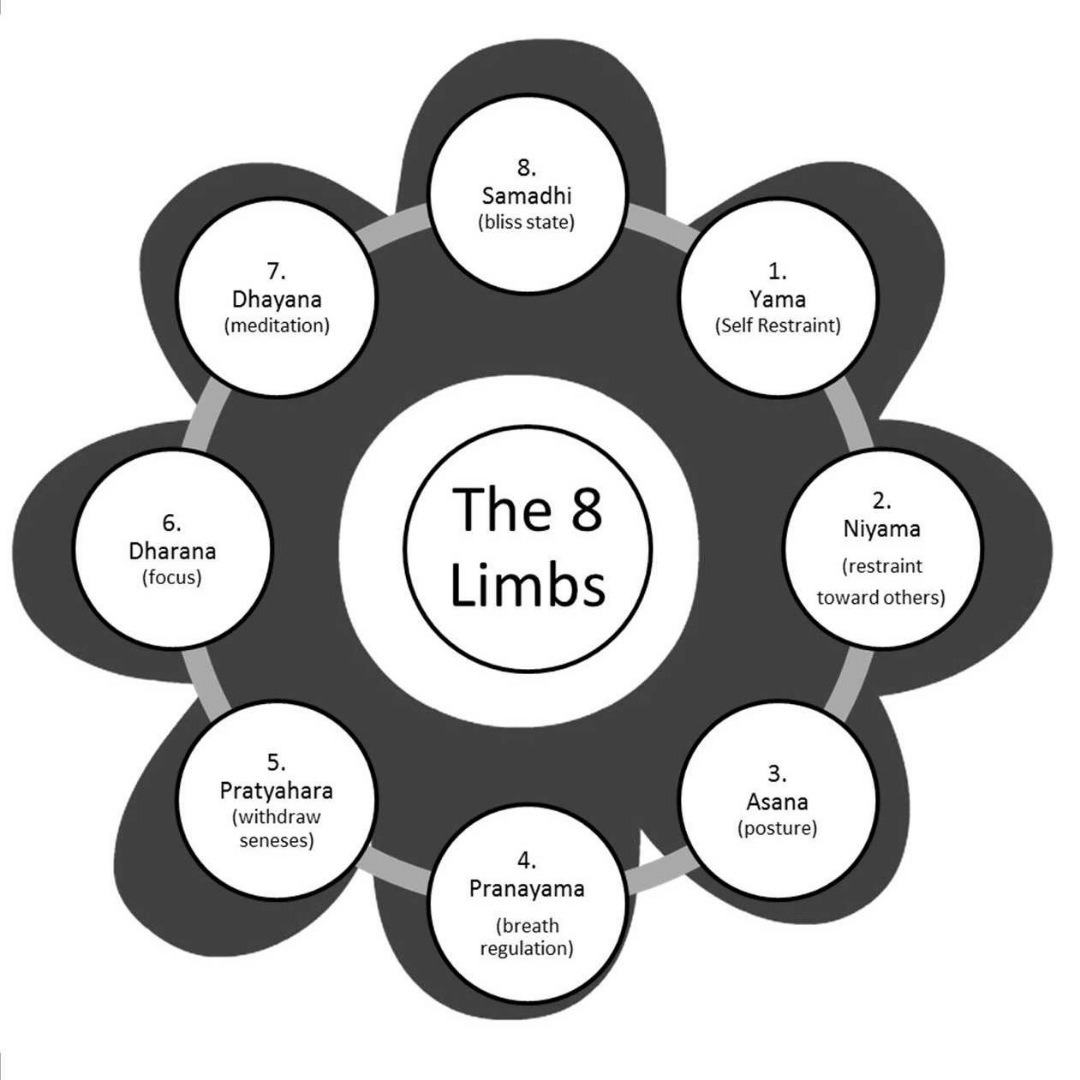 Yoga History and Philosophy
What does yoga mean to you?

What is it about yoga that is so deeply meaningful to you that you want to pass it on to others?
Yoga philosophy has over two thousand years of history in India and hundreds of thousands of pages of philosophy written during that time. You'll develop an appreciation for the powerful history and philosophy of yoga.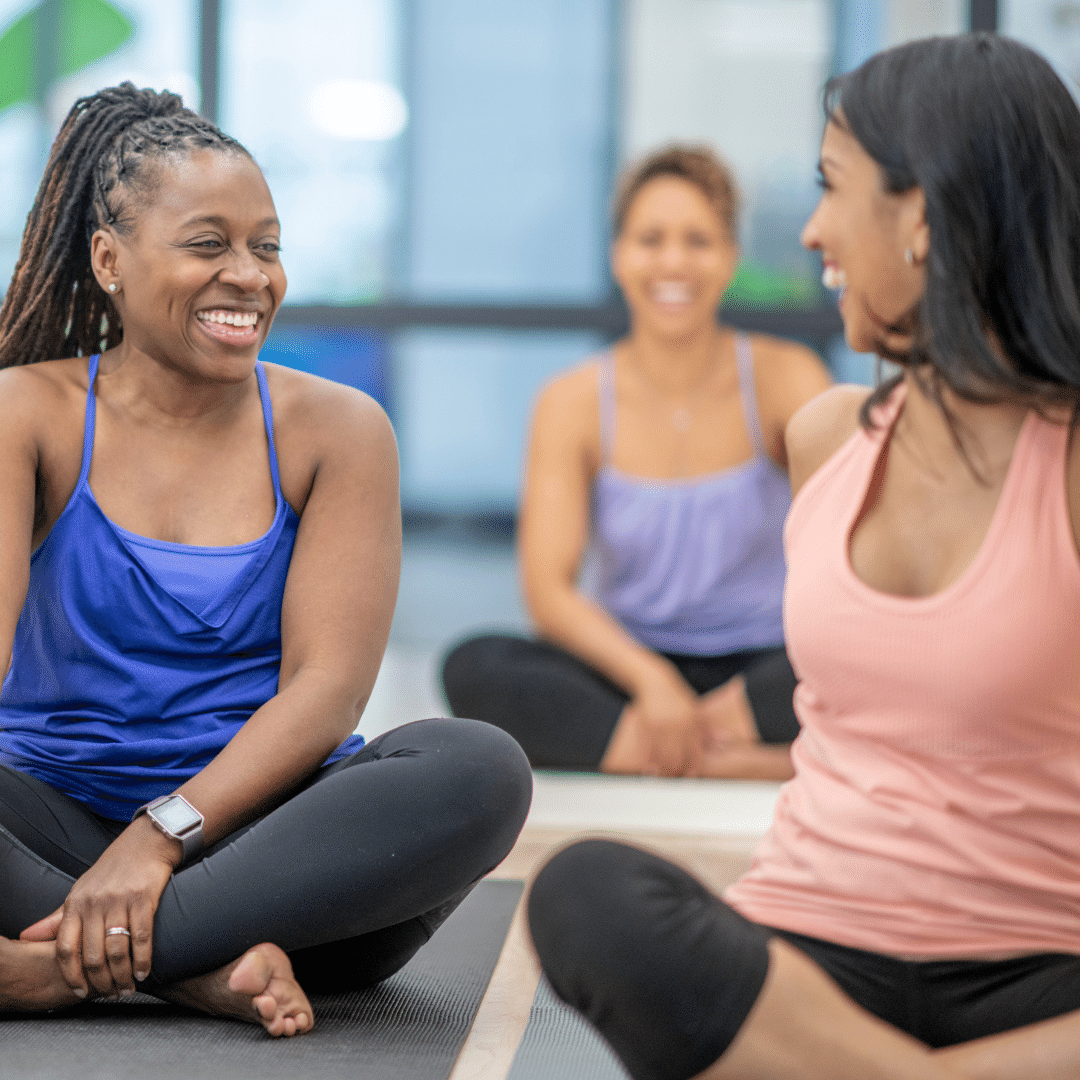 A Yoga Community to Support Your Practice
You'll connect with like-minded people who share a passion for yoga.
You'll develop your teaching skills, learn how to assess and sequence class plans, pace, cue, and create a safe environment in a yoga class.
You'll have three experienced mentors to support you as you strengthen and deepen your practice.



Hours and Format
This 200 Hour Yoga Teacher Training takes place over 20 weeks (5 months).
Scheduled to enhance your practice and study routine and help you immerse yourself in the essence of yoga and meditation.
The 200 Hour training includes:
144 Hours of Live Online training (exact dates below)
40 Hours of prerecorded video training
16 Hours of homework, self study, and reflection practice
Total: 200 Hours
Complete these requirements before the final day of training and you will receive your 200 Hour Yoga Teacher Certificate at the graduation ceremony on Feb. 23, 2023.
Training Dates:
20 Tuesday's from 6 - 10 pm EDT/EST on:
Sept. 27,
Oct. 4, 11, 18, 25,
Nov. 1, 8, 15, 22, 29,
Dec. 6, 13, 20,
Jan. 10, 17, 24, 31,
Feb. 7, 14, 21
8 Thursday's from 6 - 10 pm EDT/EST on:
Oct 6, 20,
Nov. 10,
Dec. 1, Dec. 15,
Jan. 12,
Feb. 2, Feb. 23
4 Saturday's from 8:30 am - 5 pm EDT/EST on:
Oct. 29, Nov. 19, Jan. 21, and Feb. 11
Note: Student's are required to commit to participate in all live-zoom classes. Missing more than 8 hours of the online training may result in your delayed graduation due to missed practicum and break out room activities. Extra assignments may be required for missed hours.
All live-zoom classes will be recorded so you can review them at a later date, however, break out rooms will not be recorded.
Pictured above: Your trainers: Claire (left), Aruna Kathy (centre), and Parmpreet (right) at Peggy's Cove in Nova Scotia
Experience to Guide You:
Claire Louise Smith, E-RYT 500, RCYT, RPYT, BA began practicing yoga in 2002 and took teacher training to learn more about yoga's healing possibilities. Claire has owned 2 storefront yoga studios in Ontario, Canada and pivoted to an online studio during the pandemic (@yogatruly). Claire authored a Prenatal Yoga Teacher Training and co-authored the Ambassador Yoga Training. Claire followed her dream and now lives in Nova Scotia with her family.
Aruna Kathy (E-RYT 500, RCYT, BA) started yoga in 1995 and took teacher training in 1998 because she was ready for a career change. This led to the study of yoga, meditation, and mindfulness with master teachers including a decade as a disciple of a Bengali Guru and living in an Ashram for 6 years. She has taught yoga full time since 2000. She cofounded Ambassador Yoga with Claire and authored the Young Yoga Masters Children's Yoga Teacher Training after teaching for many years in schools and daycare centers.

Parampreet Singh (MA Ls, Yoga and MeditationTeacher) took yoga teacher training in 1995 to deepen his understanding of the asana limb of yoga. Parampreet has been involved in meditation communities for over four decades through meditating, writing, storytelling, and teaching. Parampreet is the host of the Meditation Questions and the Science Meditations podcasts where he has created a place for those interested in meditation from a scientific perspective.


Registration Now Open
The 200 Hour training runs Sept. 28, 2022 - Feb. 24, 2023

Installment Plan +$80 to the total.
Plus taxes where required. Please be sure when you register, once registration is received, there are no refunds.
Start the training upon registration!
USD and CAD Registration options available.
Get a PDF about the training here to review or submit if financial support for education is available at your workplace.





Praise for the Training
Life-Changing
I loved the YTT, my teachers where absolutely amazing and so inspiring. Truly a life changing experience.
Beyond Expectations


I loved learning from our instructor Claire Matthews. Her knowledge is beyond than I expected. I highly recommended it.
Highly Recommend
My choice to take Yoga Teacher Training at Ambassador Yoga was one of the best choices I have made. This was a goal of mine for many years and after many setbacks in life, I found Claire and Ambassador Yoga and knew this was the perfect program for me. The course was organized and thoughtful. There was a strong focus on yoga philosophy and as a collective group, we all grew together, shared, laughed and learned. There was time in every day to work on individual poses and how to put together a class with a smooth flow and useful cueing techniques. I will continue to highly recommend Ambassador Yoga to anyone interested in Yoga Teacher Training. I hope to take some more training courses with Ambassador Yoga in the future!
Became Like Family


I thoroughly enjoyed my teacher training experience with Ambassador Yoga. It was very informative and all the students became like family. It was a safe and comfortable learning environment and it literally changed my life. I would highly recommend this program!
Best Decision!


Getting my training through Ambassador Yoga was the best decision I've made in my life! Having the the communication with my lead teacher that I had up to, during, and still after completion of training is incredible! I will HIGHLY recommend Ambassador in the future : )
Frequently Asked Questions:
What style of yoga will I be certified to teach?
This is a Hatha teacher training course, which includes hatha yoga, vinyasa flows, and gentle yoga. You will also get an introduction to teaching restorative yoga, yoga nidra, prenatal, children, teen and seniors yoga.
How many hours is this course?
The course requires a 200 Hour time commitment. 144 hours will be offered to you though live online training with your experienced lead trainers at the times specified. the remaining 56 hours are self paced recorded material and assignments for you to complete on your own schedule. You get immediate access to your manual and prerecorded training videos upon registration.
What if I have to miss a class? How do I make up missed time?
We strongly recommend that all live online training hours are attended live and avoid missing any more than 8 hours of the training. Although the training is recorded, the breakout rooms and practice teaching are not recorded and are completed in the live training. Anyone who misses hours will be required to watch the recordings and may also be required to do an additional assignment depending on the hours that are missed. There will be an additional charge for assignments that must be reviewed outside the regular training hours.
Will I make money as a yoga teacher?
You will learn about the business of yoga in this training and opportunities for yoga teachers. Some teachers are inspired to share their knowledge through volunteering and community organizations, others create very successful businesses and teach full time. Each graduate is responsible for building their own business after the training in the direction they choose.
Will I be ready to teach?
Yes! Our graduates are confident, prepared and excited to teach.
Do I have to join Yoga Alliance?
Registration with Yoga Alliance is voluntary. You will be trained by a Registered Yoga School so you can join Yoga Alliance as a Register Yoga Teacher (RYT) after you graduate if you choose. We will discuss the details (pros and cons) in the training.
Are there additional books and materials I must purchase?
Your manual is included in PDF format. If you wish to print it, that is your expense. There are also 4 required reading books that will be read during the training. We reference the texts throughout the training and highly recommend you have them. Each book is usually less than $20.
What if i don't want to teach?

Many people attend this training for self-discovery and to deepen their understanding of yoga. This program is a very rewarding journey and experience even if you don't teach after you graduate. You may simply feel inspired to share what you have learned through your actions and attitude rather than in formal classes. That choice is yours.
Will I get a certificate?
Yes, upon successful completion of the program, you will receive a PDF certificate that you can save and use to register with Yoga Alliance if you choose to. You will also receive an official signed certificate by mail that you can keep and frame.
Registration Now Open
The 200 Hour training runs Sept. 28, 2022 - Feb. 24, 2023

Installment Plan +$80 to the total.
Plus taxes where required. Please be sure when you register, once registration is received, there are no refunds.
Start the training upon registration!
USD and CAD Registration options available.
Get a PDF about the training here to review or submit if financial support for education is available at your workplace.