Let's Meet Online
Let's meet online for a free kids' yoga teacher training with an activity from the Young Yoga Masters' manuals for you to play and teach!
You'll also get your kids' yoga questions answered with Lead Trainer, Aruna, who has been teaching yoga for over 20 years.
Then meet other kids' yoga enthusiasts in the small group activity.
It's all online through Zoom.
This free check-in is for:
anyone interested in enhancing their kids' yoga skills.
those taking the Young Yoga Masters training,
and graduates of the training,
It's a chance to connect with old friends and meet new people who are into yoga and mindfulness for children.
Registration is now open for the free Training at the link below.
A recording will be provided for those registered.
This free training is brought to you by Young Yoga Masters, a Yoga Alliance Registered Children's Yoga School.
The School is now open for self-paced training, live zoom training, or a combination of these that works for you.
You do not need to be a Yoga Teacher to join the monthly check-in.
Here's What Will Happen:
Whole Group Discussion of the Monthly topic for you to learn and teach to the children in your life
Question and Answer with Aruna about Yoga and Mindfulness for Children
Break-Out Rooms - See the Question for the Month in the provided below, we will open the small group break out rooms for you to have a time to connect with other teachers
Wrap-Up and your options for more training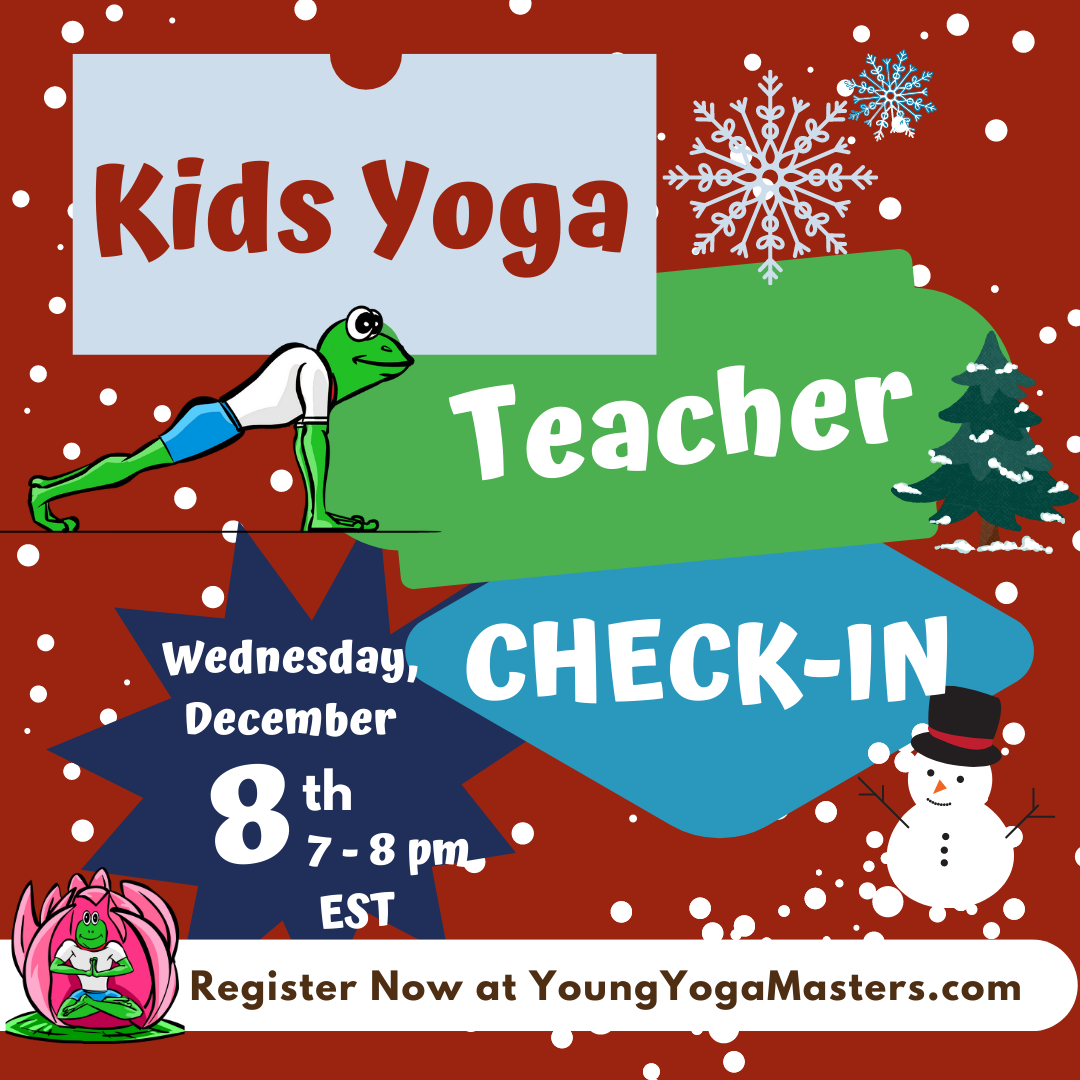 7 - 8 pm
Eastern Time Zone
Topic: Behaviour 101 with Trainer Yasuko Tanaka of Zenshin Kids, providing services for children
on the autism spectrum in the Japanese community.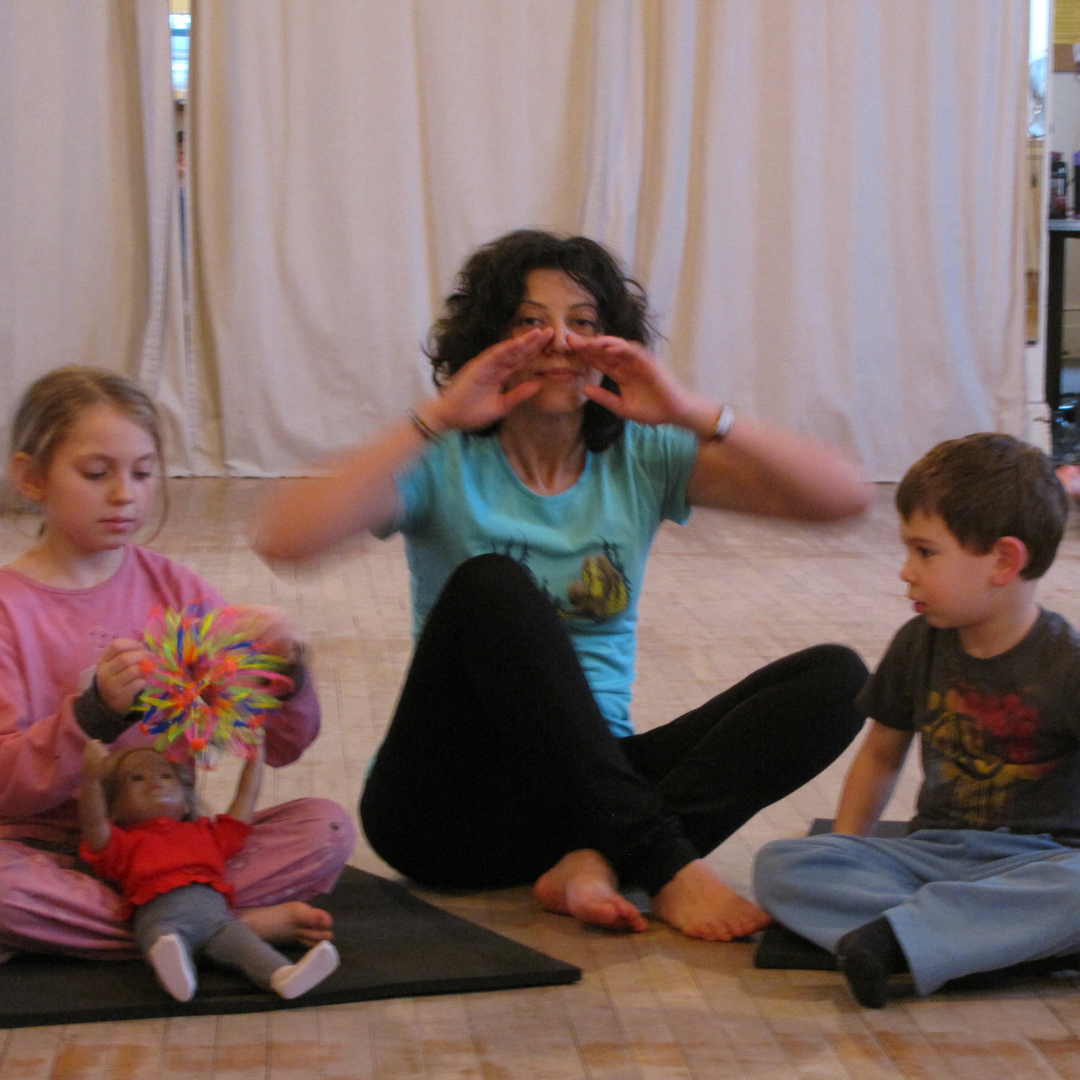 We'll explore what motivates children to do what they do, and look at tools that help redirect kids to appropriate behaviour for the situation.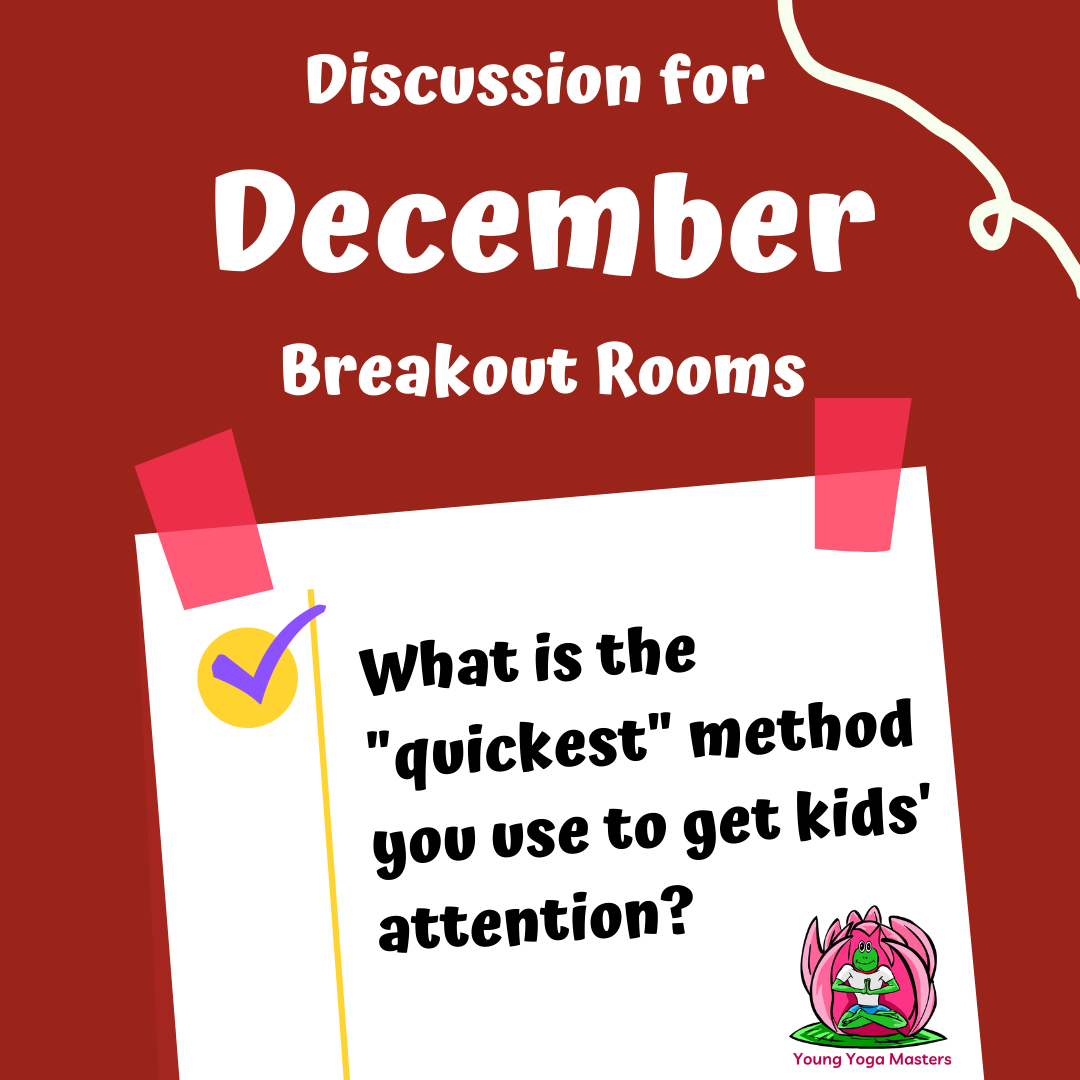 Break-Out Room Discussion Topic: What is the quickest method you use to get kids attention?
Kids Yoga Teacher Monthly Check-In:
Register for access to the Live-Zoom meeting link plus the replays from past months.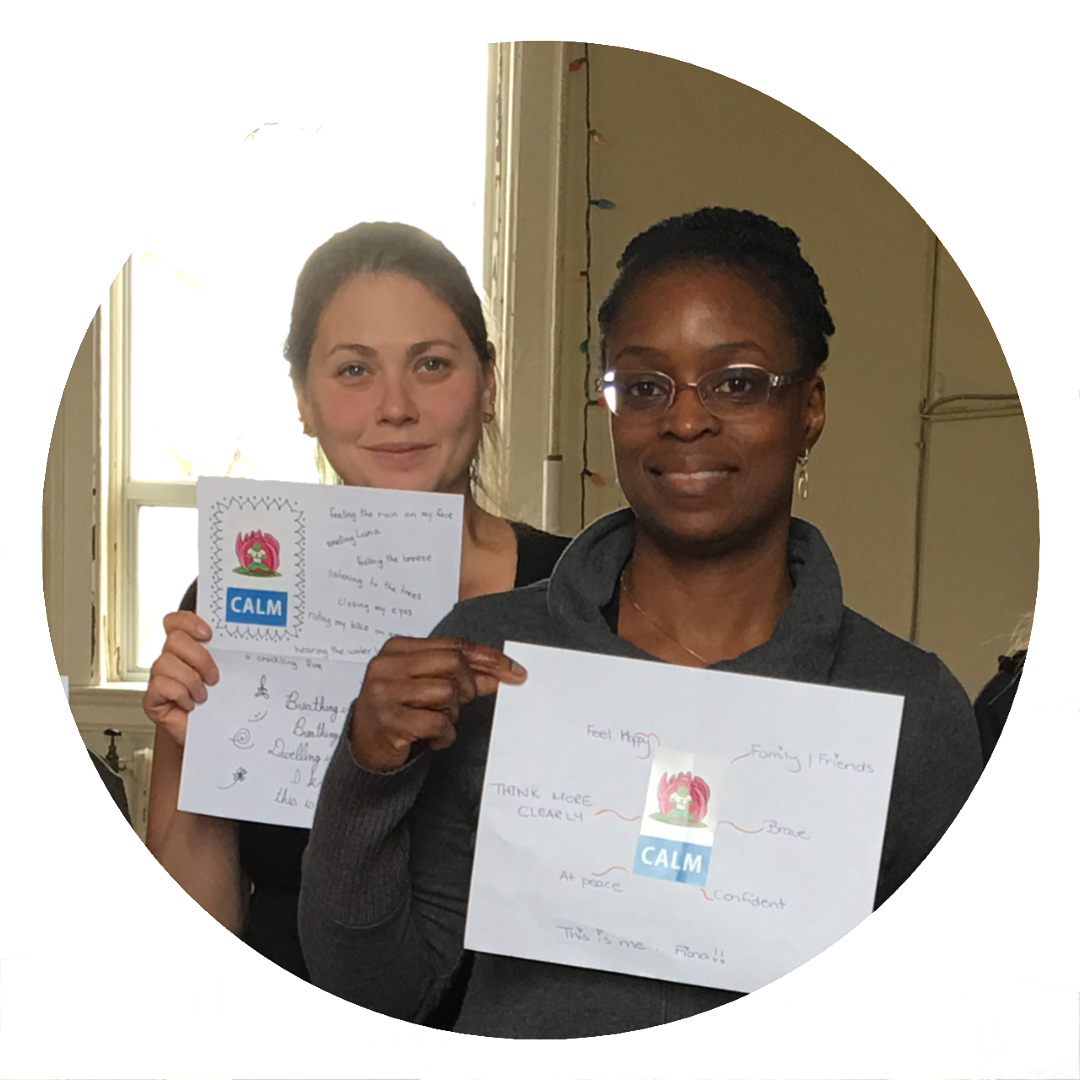 Learn Yoga Tools to Share with Children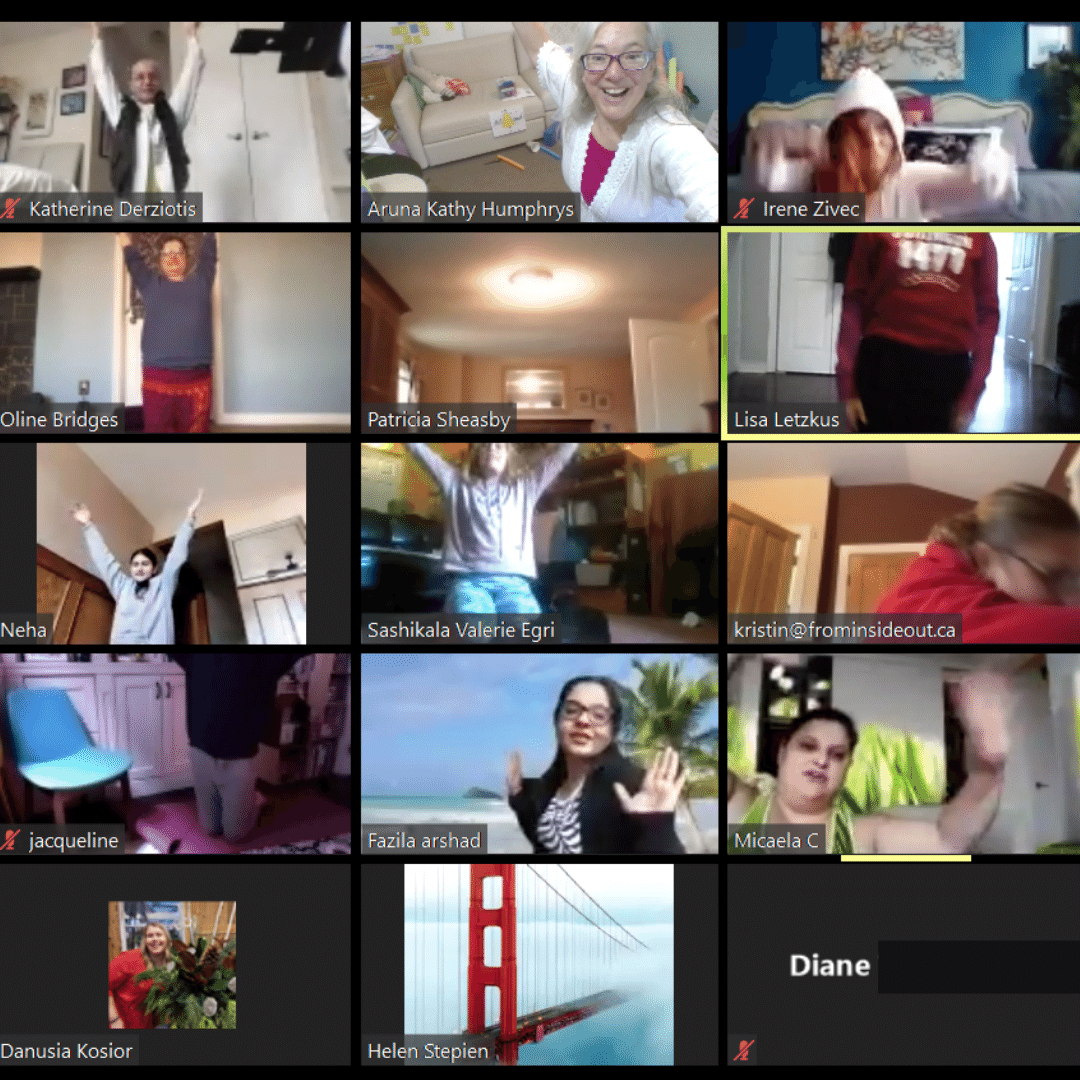 Connect on Zoom with other Teachers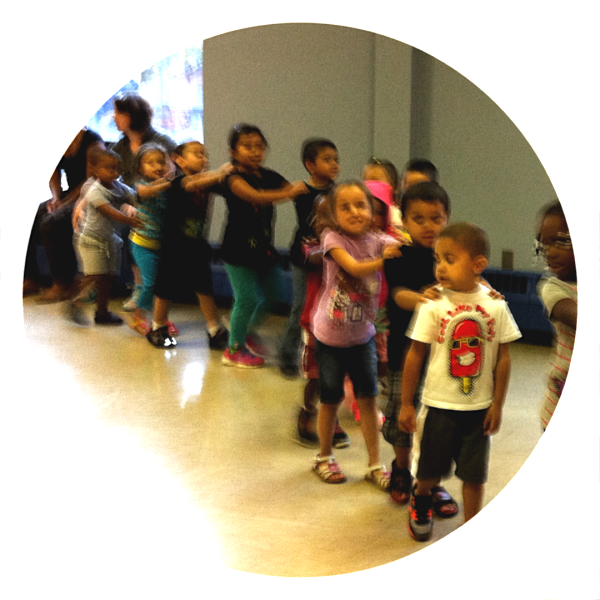 Get Your Questions Answered About Teaching Kids Yoga
Your Host:
Young Yoga Masters
Lead Trainer, Aruna
Aruna Kathy Humphrys is the founder and Lead Trainer of Young Yoga Masters, a Yoga Alliance Registered Children's Yoga School.
She shares over 20 years experience practicing and teaching yoga and mindfulness so you can take your kids yoga classes to the next level with authentic yoga themes, activities, stories, and games that kids love!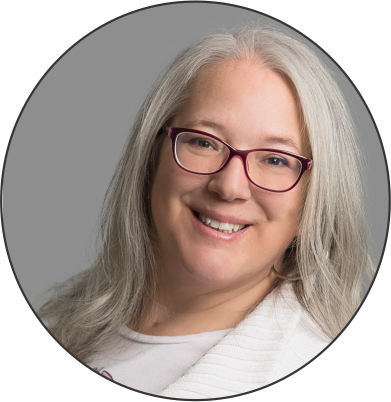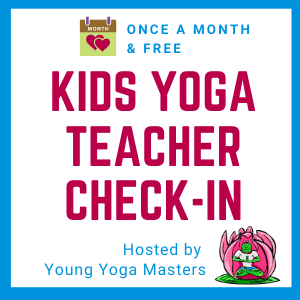 Register for the Link
and the Free Replay
Everyone who registers will have access to the live zoom call and the free replay too.
This Free Training is From the Kids Yoga Teacher Certification
This free training is a sample from the Yoga Alliance, Registered Children's Yoga School Training at Young Yoga Masters.
Save the Date
The next Free Monthly Kids Yoga Teacher Check-Ins are:
Tuesday, Jan. 18, 7 - 8 pm ET
Tuesday, Feb. 1, 7 - 8 pm ET
Tuesday March 22, 7 - 8 pm ET
Tuesday, April 12, 7 - 8 pm ET
Mark these dates in your calendar so you can attend live! All times are Eastern Time Zone.
When you register for the training you will have access to all future free events.
Sign up now!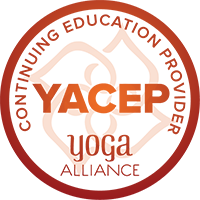 Continuing Education Hours for Yoga Alliance Registered Yoga Teachers
If you are currently registered with Yoga Alliance you may count your attendance in the live training as 1 Hour of Continuing Education.
You can search Yoga Alliance for the Continuing Education at: Kids Yoga Teacher Check-In and Continuing Education