Ready for some Yoga fun?
It's now easier than ever to download the free printables from the Young Yoga Masters blog. Get these attention grabbing printable activity pages and start doing yoga with the children in your life.
We've put all the free printables we've created over the past twenty years and organized them in one place just for you.

Here are some of the activity pages you'll have access to: (pictured right). check out all the resources in the curriculum: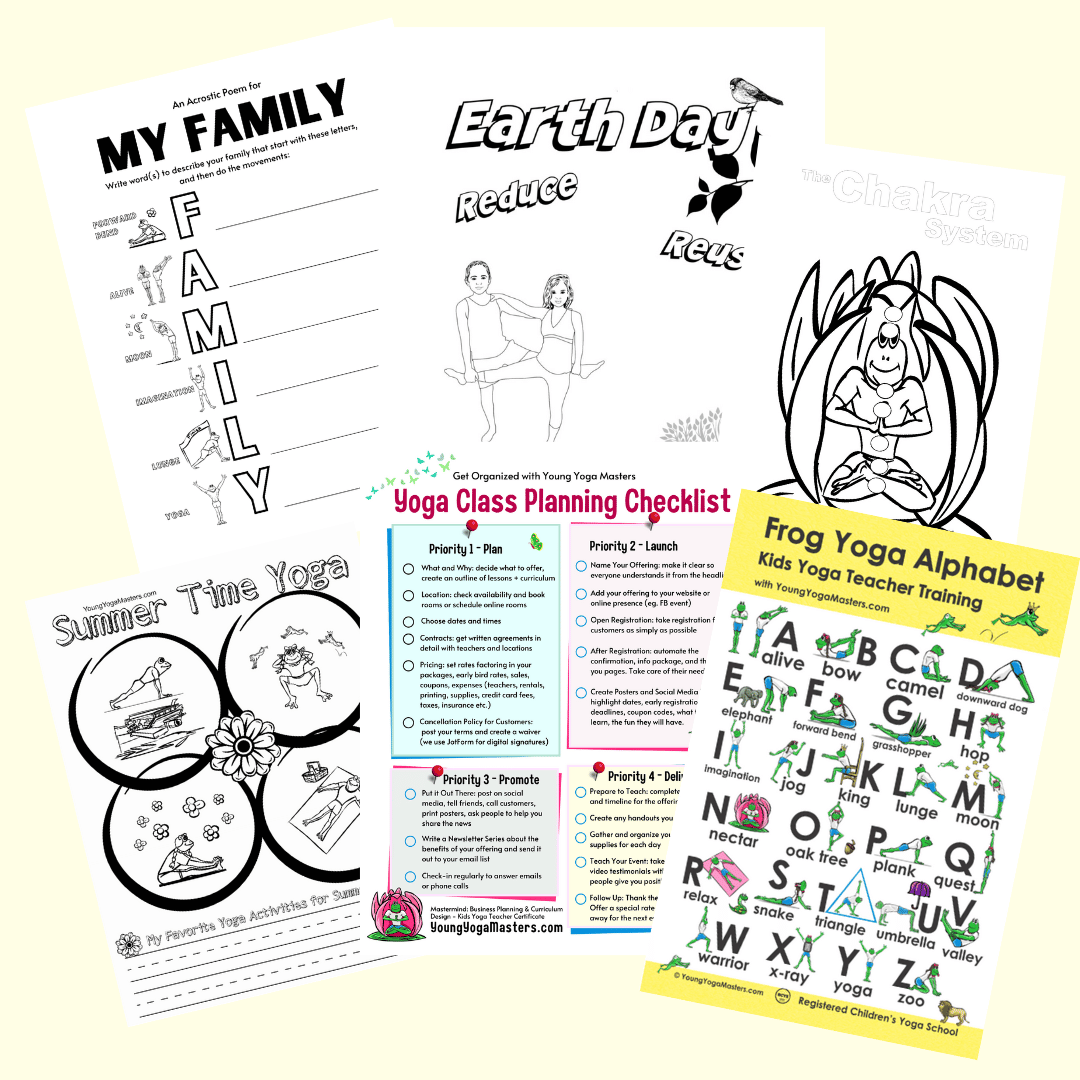 Young Yoga Masters
Free Resources:
Presented by Young Yoga Masters
Registered Children's Yoga School
Get more Kids Yoga resources and Earn Your Certification with these great courses: