Family Yoga Teacher Training
This 4 Hour Module includes:
4 Hours of training videos you can complete at your own pace
Certificate of completion for 4 Hours of training that counts towards your 96 Hour Certificate with Young Yoga Masters, a Yoga Alliance Registered Children's Yoga School
About
Family Yoga and adult and child yoga classes can become the hub of a new community. These classes give people a place to gather for healthy activities, to meet like-minded people who are also interested in yoga, and for some, to meet new friends who have children and form new communities.
Explore the integral role family yoga can play in building healthy families and healthy community
Discover over 20 fun games and activities to engage children and adults of all ages
Create opportunities for families to bond in a positive way
Learn how to teach mom's and tots, adult and child yoga, and family yoga classes with all ages,
Receive a printed 50+ page manual which includes 6 sample lesson plans to use as a template for your future classes as well
Look Inside the Family Yoga Certificate
Explore the integral role family yoga can play in building healthy families and healthy community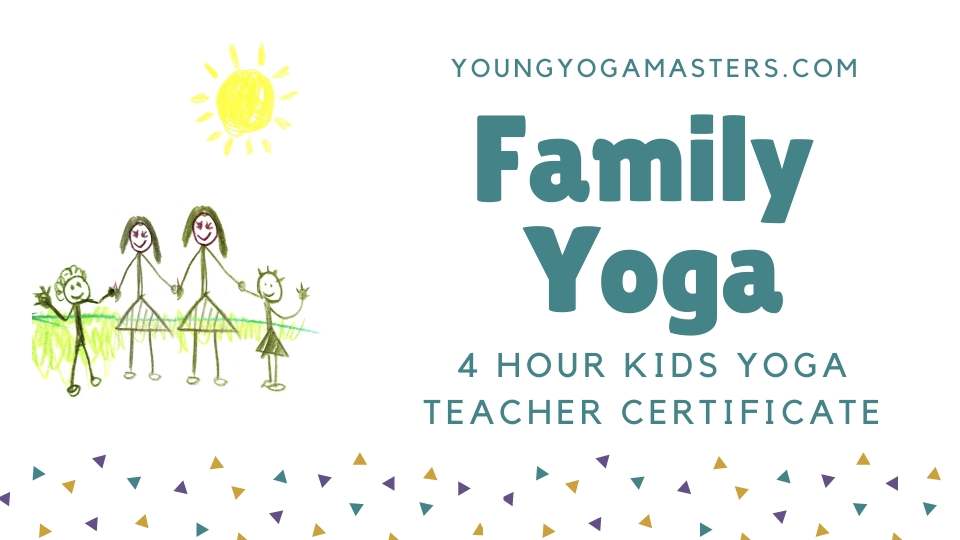 Save with Online Training
Online training gives you no-frills pricing for extra savings. You get PDF versions of all Manuals and Activity Pages that you save and print when you want. Everything is online, no materials are mailed to you.
Your 4 Hour Certificate is issued online at the successful completion of all module course work.
Register and Start Today:
There are 2 steps to complete your registration for the 96 Hour Certification:
Review the Course Release, Waiver and Refund Policy. By registering you acknowledge your agreement with the Release and Waiver Form and Refund Policy.
Complete your payment and registration from the options below.
Once your payment is complete, you will have instant access to the training.
Save with the 96 Hour Training Bundle!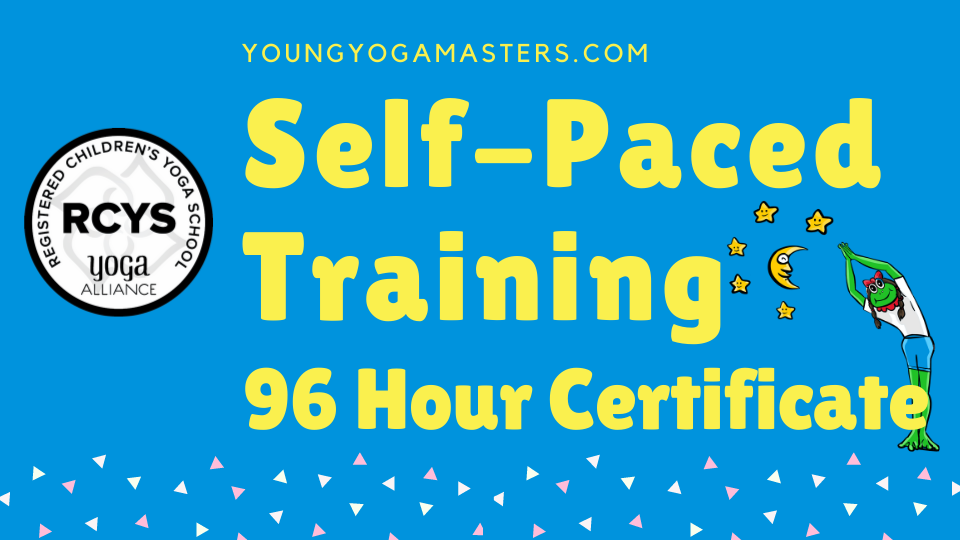 Take this Training as Part of the 96 Hour Certification and save over $450
Find out more about the full 96 Hour Certificate here.