Become a Kids Yoga Teacher!
This Self Paced and Live-Zoom Training gives you:

A ton of resources and activities that kid's love, to fill your kids yoga treasure chest,

Confidence to teach kids by observing your trainers teach kids yoga classes and through your own experience teaching children,

Self-paced training in each module that you complete on your own schedule,

Live-Zoom training on the dates listed with recordings available within 24 hours for you to review or catch up if you miss the live training,

Plus you'll earn your 96 Hour Certificate from our Yoga Alliance Registered Children's Yoga School*
Watch a Sample of Activities In The Training:

Who Is This Children's Yoga Teacher Training is for?
School Teachers, Supply Teachers, and Principals

Early Childhood Educators, Teaching Assistants, and Daycare Managers

Yoga Teachers

Parents, Aunts, Uncles, Grandparents

Youth Leaders and Community Leaders

Counselors, Doctors, Pediatricians, and Health Promoters

all those who love yoga and have children in their lives
Choose Young Yoga Masters, Registered Children's Yoga School, to mentor and support you on your path to teaching yoga, meditation, and mindfulness to children.
* NOTE: YOU DO NOT NEED TO BE A YOGA TEACHER TO TAKE THE YOUNG YOGA MASTERS TRAINING. HOWEVER, TO BECOME A REGISTERED CHILDREN'S YOGA TEACHER WITH YOGA ALLIANCE YOU NEED BOTH YOUR 200 HOUR CERTIFICATE (ADULT) AND 95 HOUR SPECIALTY TRAINING IN CHILDREN'S YOGA. YOGA ALLIANCE REQUIRES BOTH TRAININGS FROM YOGA ALLIANCE REGISTERED SCHOOLS. THE TRAININGS MAY BE TAKEN IN ANY ORDER. SEE FULL DETAILS ON THE 
YOGA ALLIANCE WEBSITE HERE
. OR VISIT OUR 
FREQUENTLY ASKED QUESTIONS PAGE HERE
.
The Mostly Live-Zoom 96 Hour Certificate includes:


Class size is limited to approximately 20 people per module,
60 hours of Live-Zoom training on the dates below (or watch the recordings if you miss these dates),


23 hours of Self-Paced training videos,


12 hours Practicum Training: This includes 4 hours of kids yoga classes with you as the lead teacher. Plus 8 hours lesson planning, reflection, review, and reporting that you complete on your own schedule (Note: you are not required to video tape your practicum classes),


1 hour Final Check-In on Zoom: One to One Check-In with your Lead Trainer.
Live Zoom Training Dates and Hours

Live Training Hours:
Wednesday 6 - 10 pm EST

Saturday: 9 am - 12 pm + 1 - 4 pm EST

Each 16 Hour Certificate includes: 10 hours live zoom training, 4 Hours on-demand training, 2 hours practicum observation, planning, and teaching.
Dates:

Notes:
Live training is recorded through zoom and replays are available for you to watch to make up missed classes.
You have lifetime access to the training however the Yoga Alliance online training provision applies until Dec. 31, 2023. This deadline may be extended by Yoga Alliance.
Please be sure when you register, once payment is received there are no refunds. Transfers are permitted where available. Additional fees apply for transfers to in-person training.
Upon successful completion you are eligible to receive your 96 Hour Certificate from our Yoga Alliance, Registered Children's Yoga School*.




Kids Yoga Teacher Training Modules
Hours: Wednesday 6 - 10 pm EST and Saturday: 9 am - 12 pm + 1 - 4 pm EST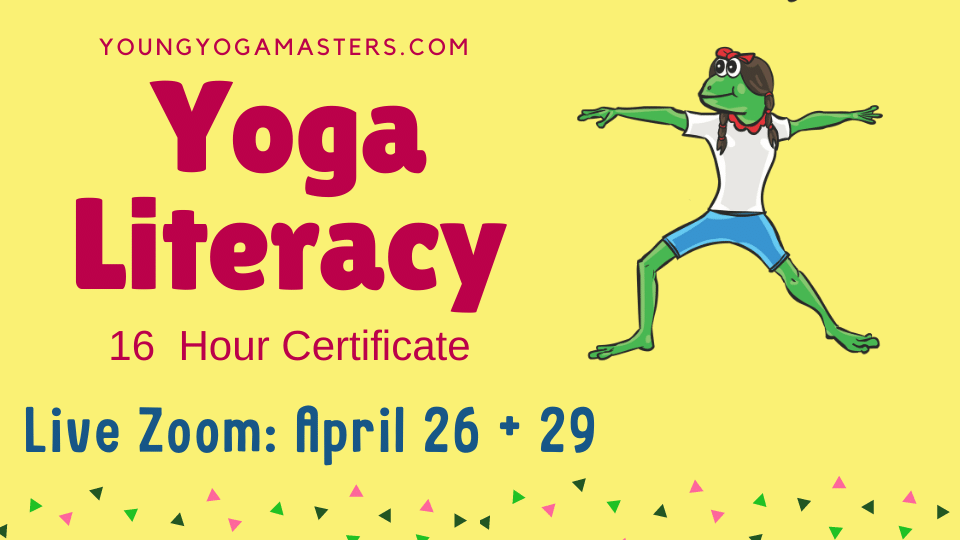 LIVE-ZOOM TRAINING:
Wednesday April 26 +
Saturday April 29, 2023
16 Hour Certificate

Includes:
The Frog Yoga Alphabet in English and French, colour and black and white, and full page and 1/4 page sized in PDF format.
Teach Yoga Properly: Our 5 Point Check gives you the principles of alignment for teaching yoga that can be used in all poses.
Best yoga activities for ages 3 – 15 years old including partner yoga poses.
Discover how the Alphabet is more than letters, it's word games and storytelling too! Utilize Literacy and Storytelling Games that make yoga fun and enhance spelling and other school lessons.
Relaxation techniques that calm kids at the beginning of class, how to re-gain focus throughout your lesson plan, and provide much needed relaxation at the end of class.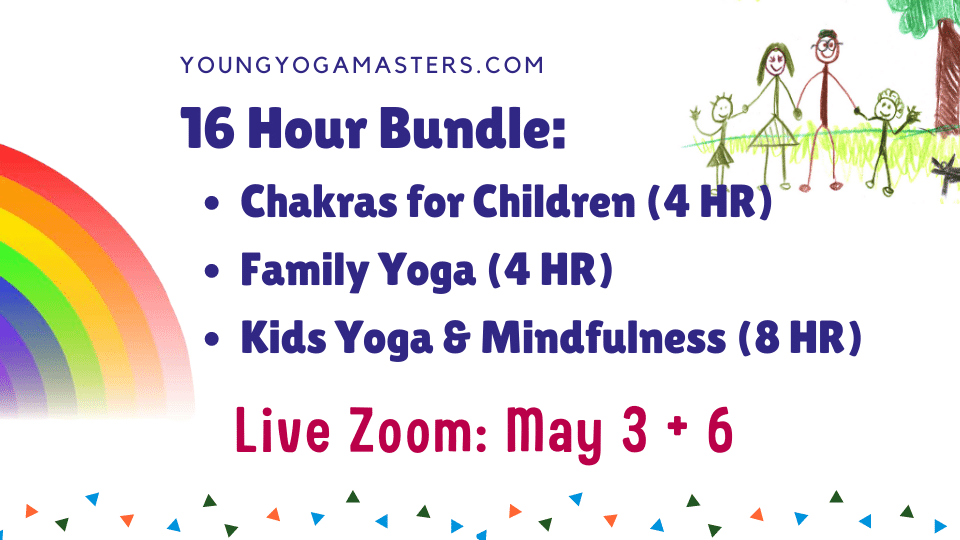 LIVE-ZOOM TRAINING:
Wednesday May 3 +
Saturday May 6, 2023
16 Hour Certificate

Kids Yoga and Mindfulness Wednesday (8 Hour Certificate)
Get Lesson Plans using stories and learn how to plan your own classes with stories.
Explore Teacher Favourites including bubble breathing activities and favourite songs too!


Chakras for Children (4 Hour Certificate) Saturday am: Explore the Chakras as tools for Social and Emotional Learning.
Take a Journey through the Chakras through the eyes of a child! You'll learn how to introduce the Chakras to school age children, tweens, and teens.
Family Yoga (4 Hour Certificate) Saturday pm: Includes lesson plans for adult/child (Mom's and Tots) and Family Yoga.
Create opportunities for families to bond in a positive way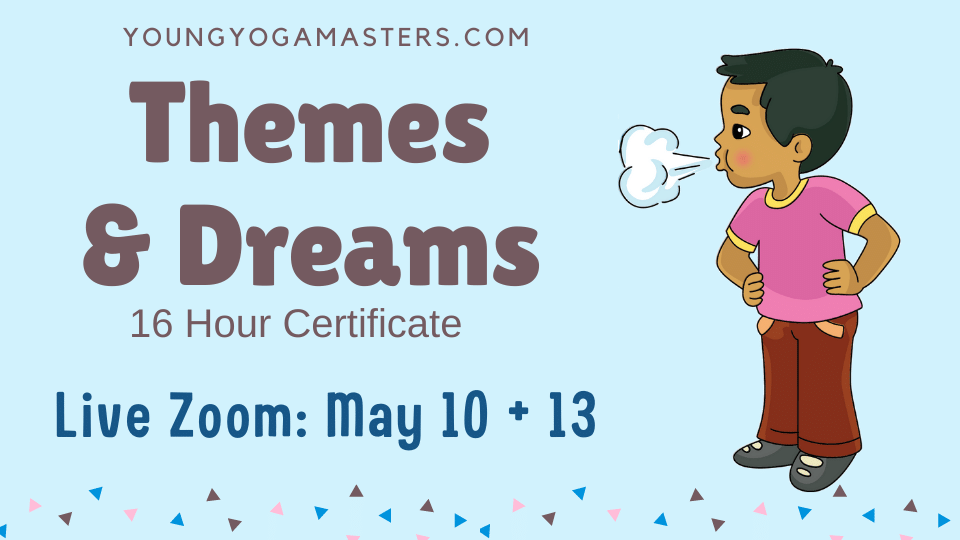 LIVE-ZOOM TRAINING:
Wednesday May 10 +
Saturday May 13, 2023
16 Hour Certificate

Come explore child-friendly yoga philosophy to awaken the imagination! This Certificate includes:
Tested lesson plans for Children's yoga, including how to introduce yoga and meditation in your first classes,
Teen Yoga lesson plans.
How to take your classes to the next level, to include child-friendly yoga philosophy and tools, and connect with children to gain cooperation.
The Kids Yoga Class Creator, an intuitive template to organize your own Lesson Plans.
Yoga Breathing techniques to reduce stress.
Mindful games, songs and stories that empower youth.
Tools for self-regulation, healthy movement, and happiness.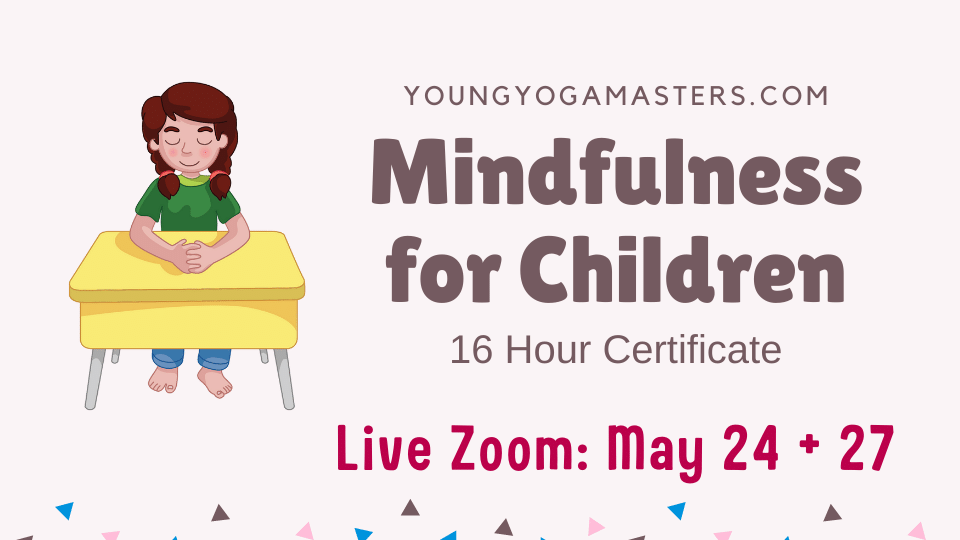 LIVE-ZOOM TRAINING:
Wednesday May 24 +
Saturday May 27, 2023
16 Hour Certificate
Learn the various ways Mindfulness can be practiced to calm both teachers and students and help them get ready to learn.
Get effective tools including the Meditations for Growing Minds Album and Activities to support you in introducing Mindfulness to Children.
Explore breathing tools that kids can practice anytime, anywhere, to help calm the brain, and learn why they work.
Get ideas to use the Balancing Eagle in yoga poses, stretching, and on the desk.
Utilize Mindfulness in everyday activities that don't a lot of take extra time.
Practice kid-friendly games and activities that promote Social and Emotional Learning and enhance relationships and communities.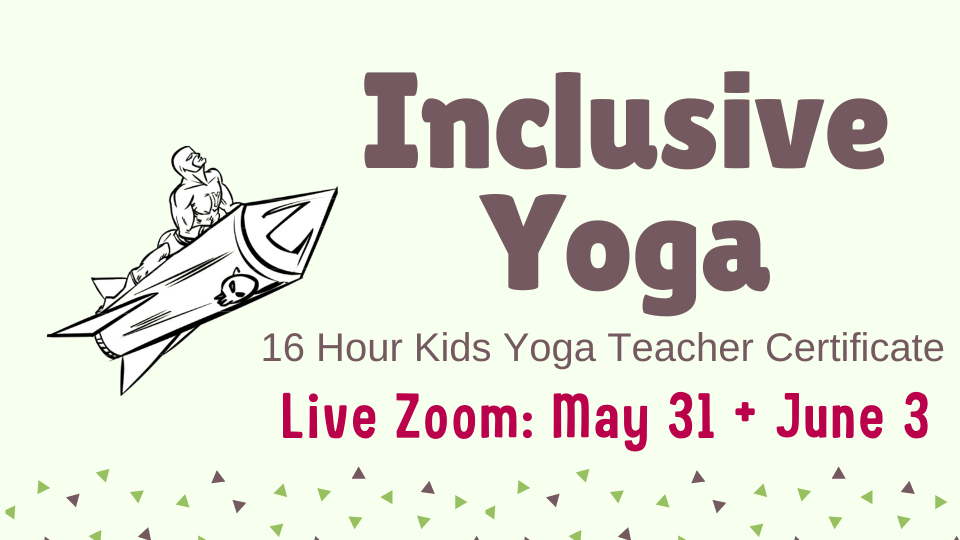 LIVE-ZOOM TRAINING:
Wednesday May 31 +
Saturday June 3, 2023
16 Hour Certificate
With Trainers: Yasuko Tanaka, Raven McRorie, and Kathy Humphrys
Accommodate Children with a Variety of Needs in Your Classes. Discover effective techniques to bring yoga to all children. This Certificate includes:
Understanding children with special needs, including autistic children, anxiety, and different abilities. Compare a typical class and an inclusive yoga class.


An examination of the report on racism in the school system and what that means for BIPOC as students and teachers.
How the Yoga Man Sun Salutation Activities can be used to reduce stress and include boys in yoga class.
How to set up your classroom and use visuals and visual antecedent procedures to ease anxiety.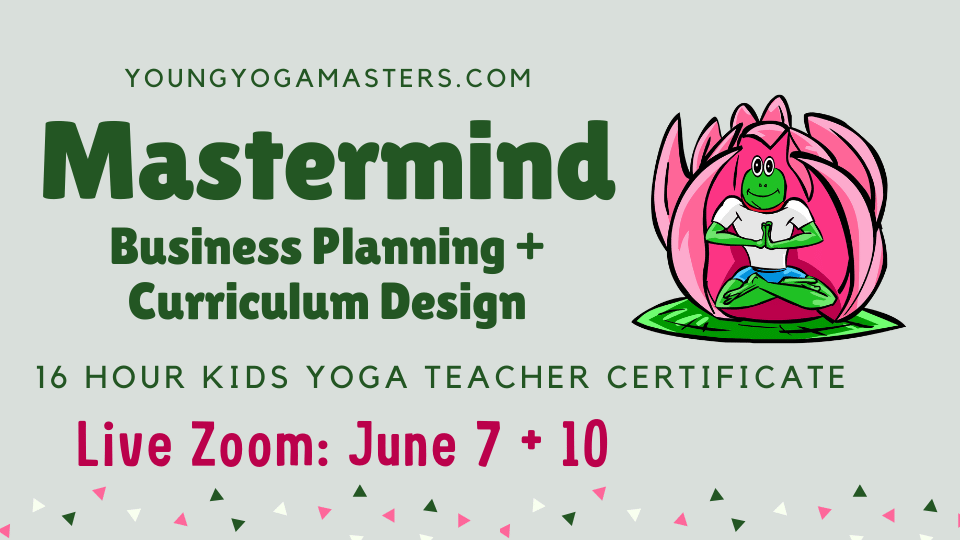 LIVE-ZOOM TRAINING:
Wednesday June 7 +
Saturday June 10, 2023
16 Hour Certificate
In this Mastermind group, you will get clear on your next steps. During the Open Space Learning you will work with others who share similar goals to break down your goals into achievable actions to move you forward.
Curriculum Design for your Yoga program, kids yoga camps, or classroom.
Authentic and Ethical Business Practices
How to Price Your Services.
Do's and Don'ts of Advertising
Networking and Advertising: What works and what is a waste of money.
5 Essentially Free On-line Resources that can help you build your Yoga Classes, network, advertise, and keep in touch.
Create an Action Plan of Your Next Steps in Kids Yoga!


Graduates of the Kids Yoga Teacher Give Their Reviews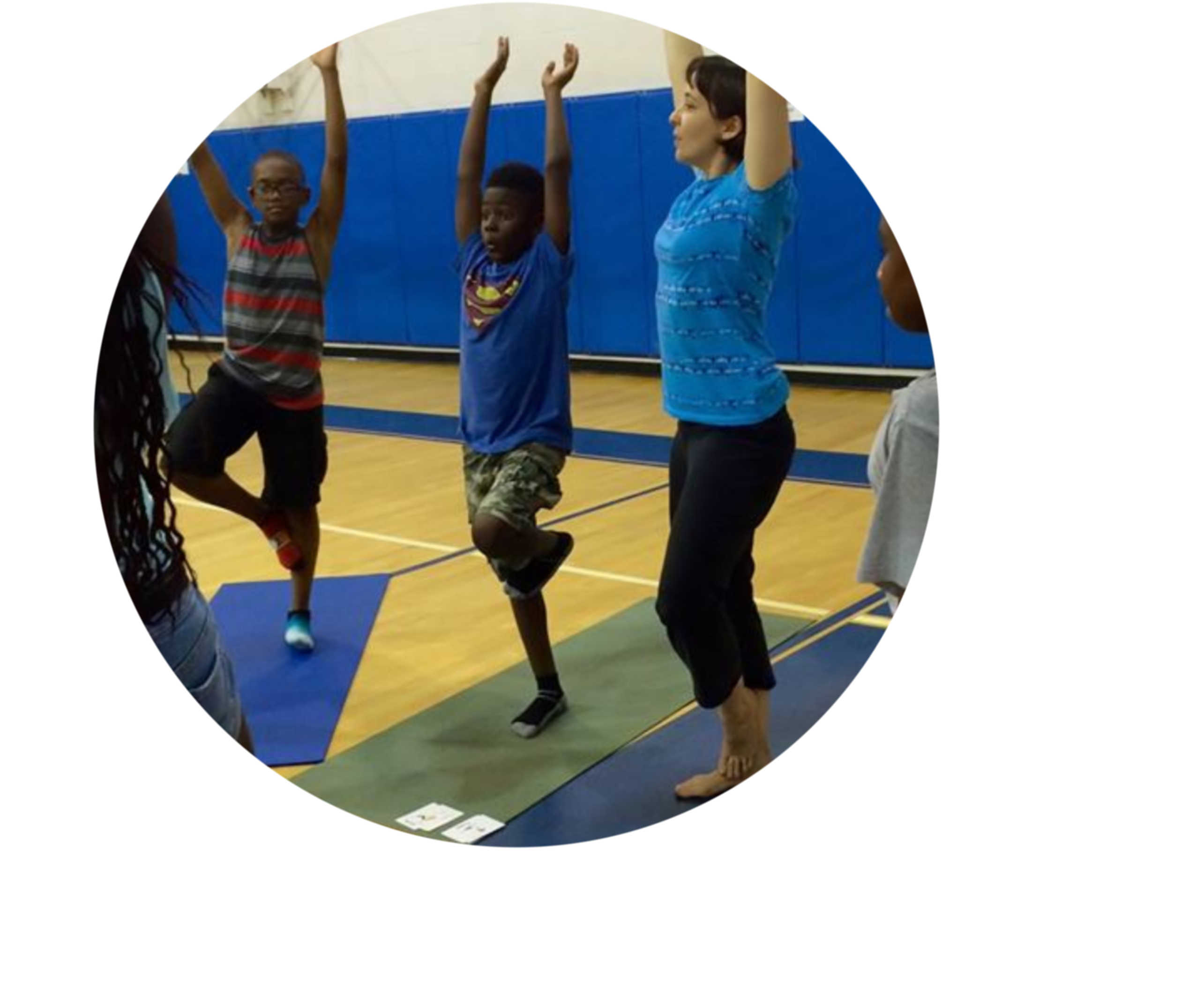 This Training was Incredible!
This training program was incredible! We learned so many techniques to really be able to teach a group of children. The wealth of information and continued support has been so valuable!
Jess K., Graduate 95 Hour Certification, 2016

Register and Start Today:
There are 2 steps to complete your registration for the 96 Hour Certification:
Review the Course Release, Waiver and Refund Policy. By registering you acknowledge your agreement with the Release and Waiver Form and Refund Policy.


To submit this training to your workplace/network to request financial support Download the PRINTABLE BROCHURE


Complete your payment and registration from the options below.
Once your payment is complete, you will have instant access to the training manual PDF's and Self-Paced Training. Please be sure when you register. Due to the limited number of spaces and instant access to the training, there are no refunds.



Save up to 40% OFF with SUPER Early Registration!
Save 40% OFF with Super-Early Registration by March 25 use code: KIDSYOGATEACHERSAVE40
Early Registration March 26 - April 25: SAVE 25% use code: KIDSYOGATEACHER25
Course Starts online on April 26, 2023
Note: Class Size is limited to 20 participants. Register early to secure your spot.

5 out of 5 Stars!

I found this training absolutely fabulous. I feel comfortable teaching every age group. Now I know how to plan curriculum for teenagers, preschools, and school age. I absolutely recommend this course!
Melissa R. Graduate of 2014 Summer Certification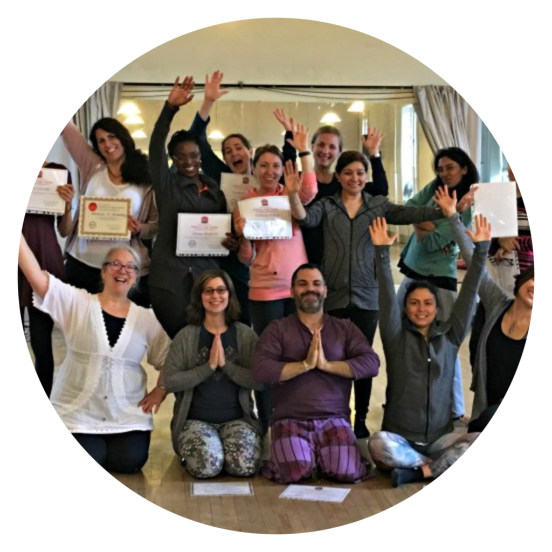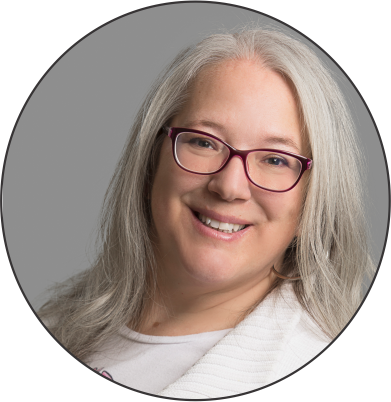 Lead Trainer: Aruna Kathy Humphrys, Founder of Young Yoga Masters
Aruna is an internationally recognized expert in teaching kids yoga and a sought after speaker and trainer around the world and locally in Ontario, Canada. She is the author of the online kids yoga teacher training programs The Frog Yoga Alphabet Games and Manual, Yoga Man vs. The Stressor: Yoga for Boys Games for Stress Reduction, founder of Young Yoga Masters Kids Yoga Teacher Training and co-founder of Ambassador Yoga 200 HR Yoga Teacher Training. Aruna is read by thousands of new and experienced yoga teachers through the Young Yoga Masters blog.
Aruna has been teaching kids yoga for 20 years including one local Montessori School where she has been teaching since 2000. She has taught adult/child yoga and children's yoga at a community center for 12 years. She led weekly after school classes in the pre-school, kinder, junior, and senior school age rooms at a daycare for 10 years. Aruna has also taught family yoga, kids camps, and children's yoga class at a variety of yoga studios, schools, and yoga conferences in Canada and the United States.
Aruna will be teaching you in all modules of the 95 Hour Training.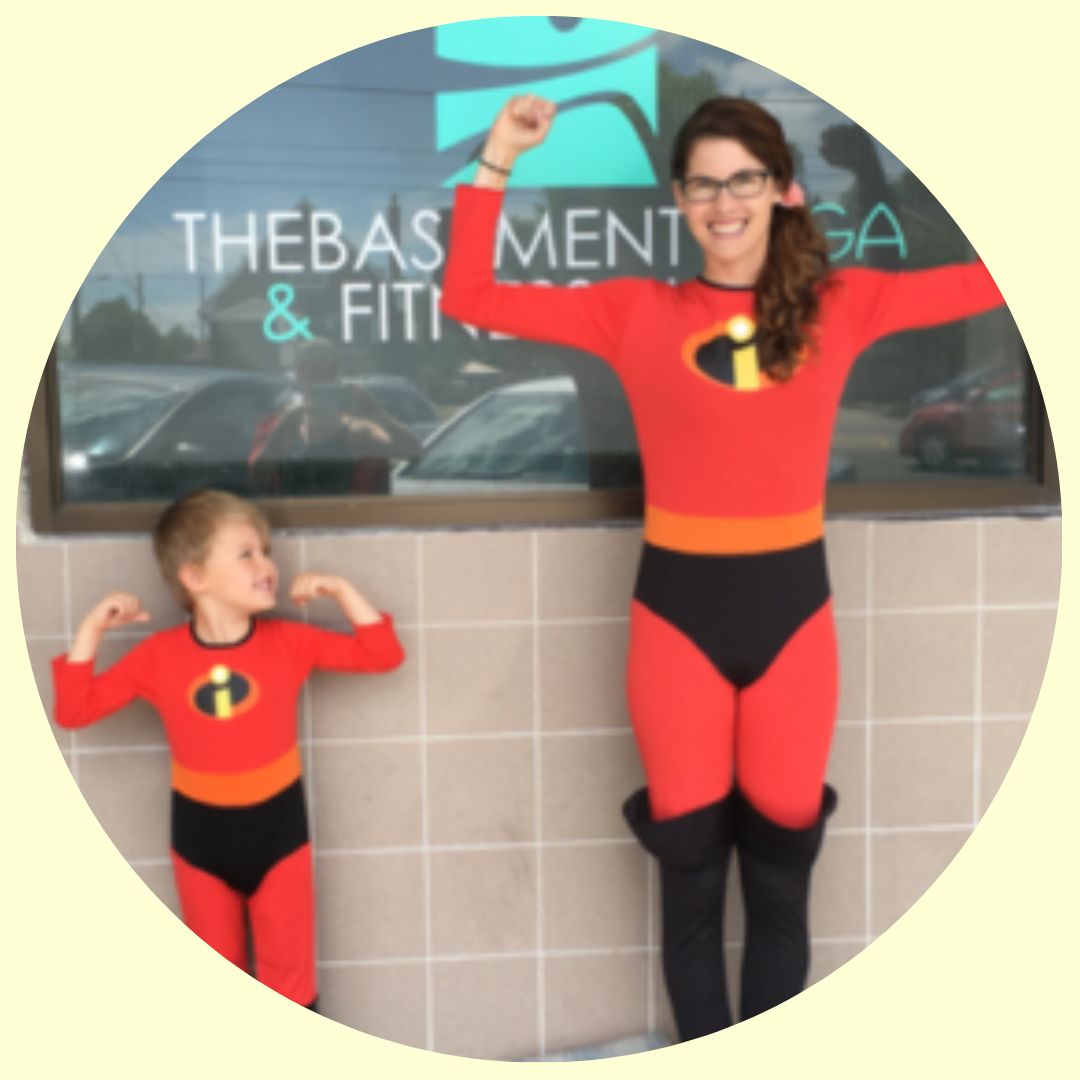 Marcia is a 500 Hour Modo Yoga Teacher, 200 HR Kundalini Yoga Teacher, and a Registered Children's Yoga Teacher as a grad of Young Yoga Masters program. She is now the Founder and Director of Yogi Frogz Kids, Let It Shine Yoga where she hosts family yoga retreats, and co-founder of Super Hero Kids Yoga.
She teaches kids yoga throughout Toronto and Oakville. Most noteworthy are her kids yoga, family yoga, yoga camps. Marcia is developing an international family yoga retreat too!
Marcia brings warmth and compassion to her classes. She leads by example with a smile and mindful listening.
Marcia will be a Trainer at the Yoga Literacy, Family Yoga, Chakras for Children, and Mindfulness for Children Modules.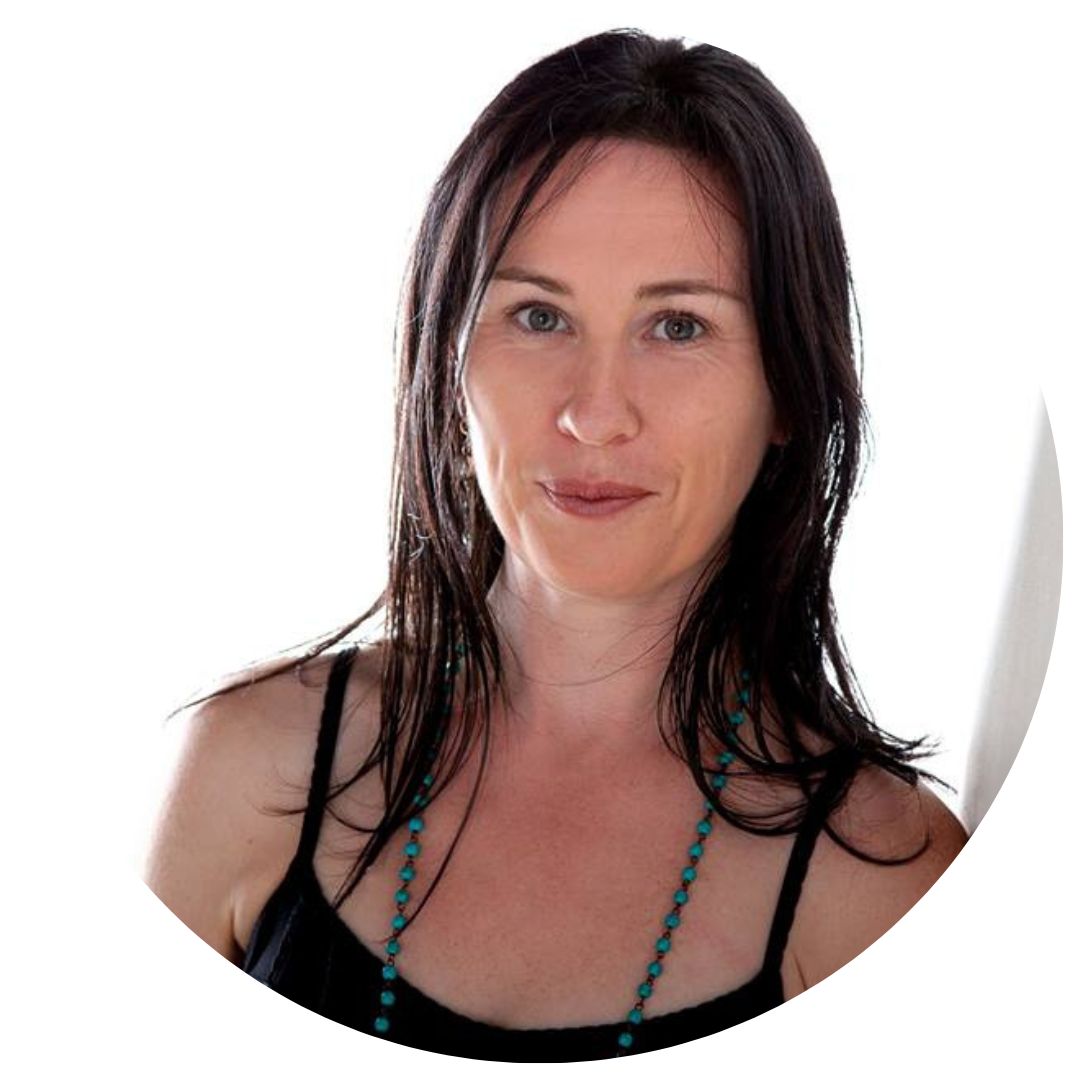 Claire and Aruna met in 2011, when Claire signed up for the very first 95 Hour Children's Yoga Training offered by Young Yoga Masters. They began carpooling to Toronto and through this connection eventually brought the Ambassador Yoga 200 Hour Teacher Training Program to life in 2014.
Claire Louise is also co-owner of Yoga Truly Studio in Grimsby, Ontario. She has an extremely successful children's, tween, and teen yoga program at her studio and delivers kids yoga classes throughout schools in her region.
Claire will be a guest speaker at the Themes and Dreams and Mastermind Level 2: Business Planning and Curriculum Design Modules.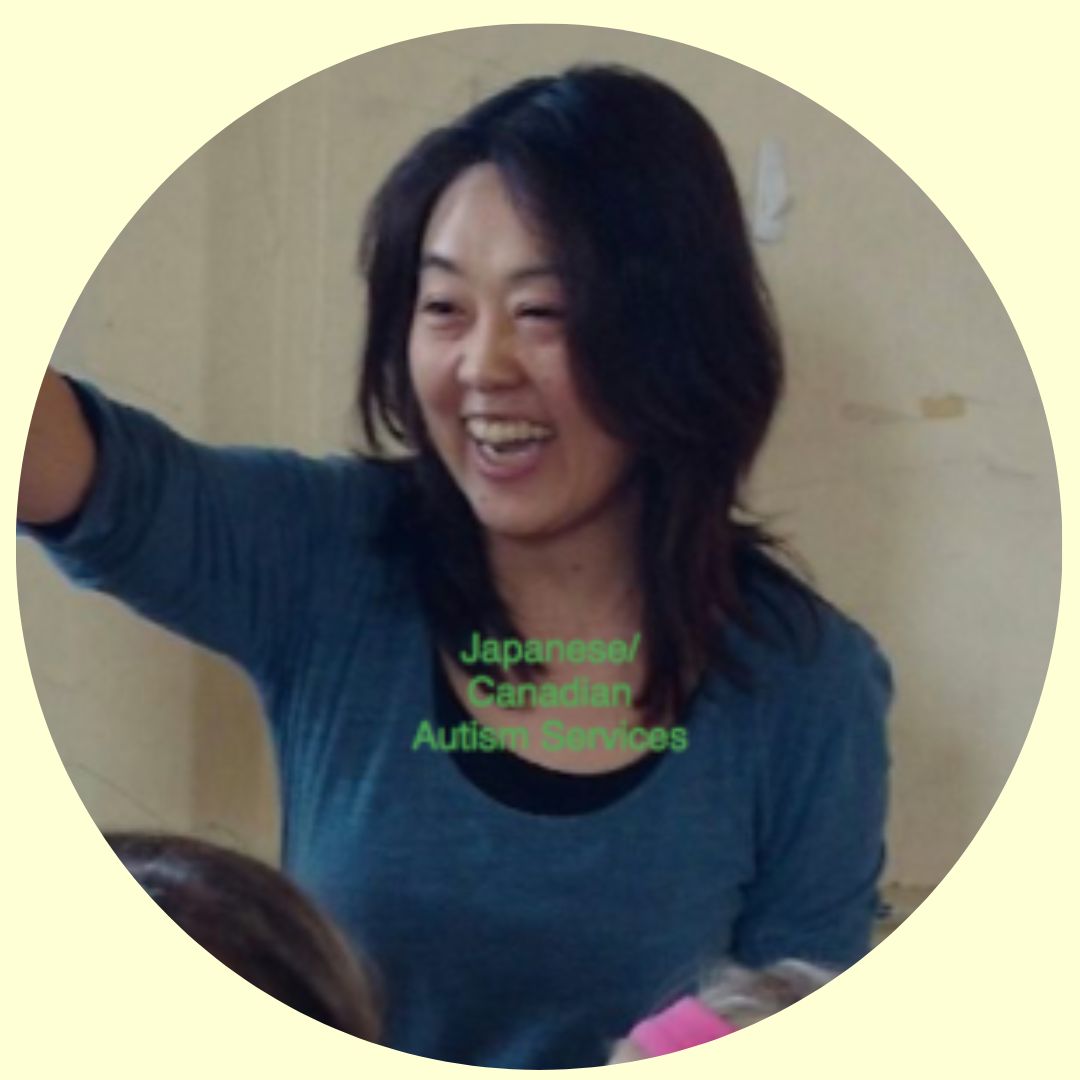 Yasuko is owner and director of Japanese/Canadian Autism Service in Toronto and is a Social Play Specialist. She help children and adults develop social skills incorporating play, yoga, and meditation. She is a graduate of the 95 Hour Young Yoga Masters program.


Yasuko will be a special guest speaker in the Inclusive Yoga Module and will share her favorite yoga activities and strategies. Yasuko is on a mission to make sure that every teacher remembers that all children want to be part of the fun, and there is always a way to include everyone!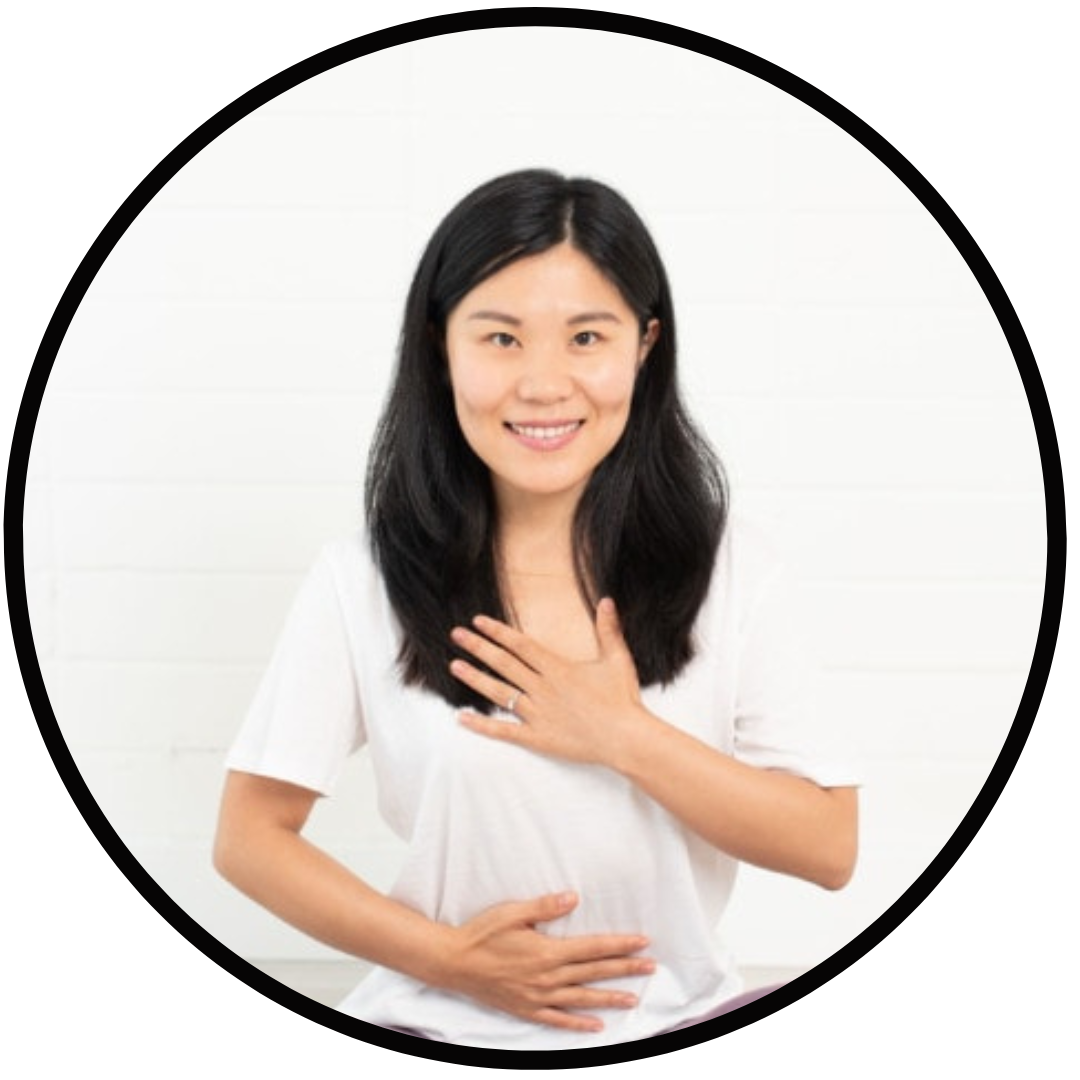 Trainer: Maggie Duan


Maggie works with children as an Early Childhood Educator in a daycare setting, tutoring children in Mandarin/English and teaching yoga at summer camps.
Teaching yoga for over 5 years, Maggie completed 30-hour Yoga-YogaGrove, 200-hour YTT-Yoga Renew, 95-hour Kids YTT-Young Yoga Masters, 50-hour Pre/Post-natal-Toronto Yoga Mamas. She founded Yogatime in 2019 offering yoga in English, Mandarin, Cantonese and French.
Maggie also holds a Bachelor's degree in broadcast journalism, a postgraduate certificate in sports journalism, a spoken language interpreter certificate and an Early Childhood Education Degree from Toronto Metropolitan University.


Have Questions?
Or contact Aruna if you have any questions or for a free consultation on becoming a kids yoga teacher: Info @ YoungYogaMasters. com or by phone at 1.416.944.2888


Give Yourself a Training to Remember!
Register early to reserve your spot!