Apr. 26 + 29, 2023
Yoga Literacy
16 Hour Kids Yoga Teacher Training
Training Includes:
Downloadable manuals
PDF Colouring Pages of the Yoga Alphabet,
PDF Yoga Alphabet Book,
3 Hour prerecorded training
10 hour live zoom call training
3 hours Practicum Observation and Teaching
Certificate of Completion for 16 Hours of training that counts towards your 96 Hour Certificate with Young Yoga Masters, a Yoga Alliance Registered Children's Yoga School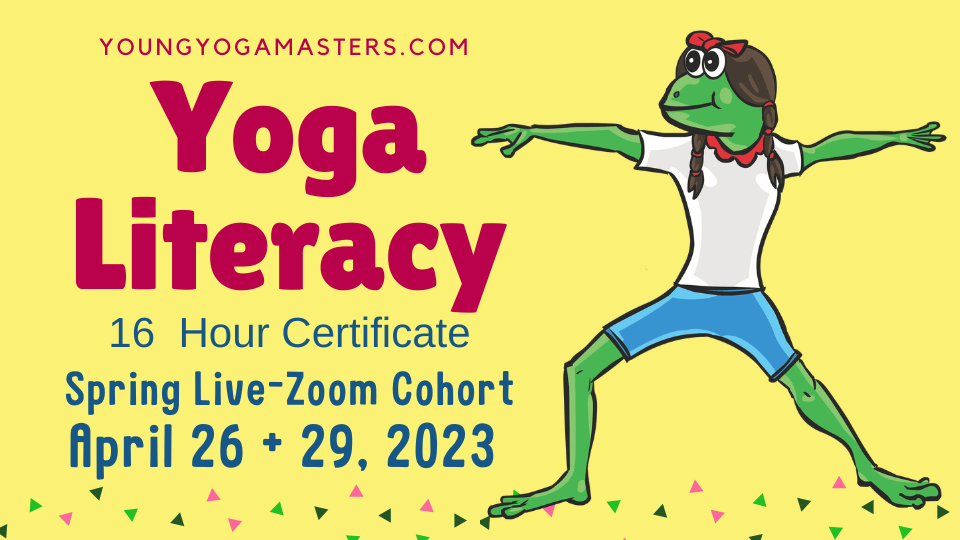 Live-Zoom Training Dates

Times are Eastern Standard Time:
Wednesday, April 26, 2023, 6 - 10 pm EST
Saturday, April 29, 2023, 9 am - 12 pm
Saturday, April 29, 2023, 1 pm - 4 pm EST
Yoga Literacy: 16 Hour Kids Yoga Teacher Certificate

Learn how to teach kids yoga using the letters of the alphabet, partner poses, and 22 games and activities for early readers to teens.
Register and Start Today:
There are 2 steps to complete your registration for the 96 Hour Certification:
Review the Course Release, Waiver and Refund Policy. By registering you acknowledge your agreement with the Release and Waiver Form and Refund Policy.
Complete your payment and registration from the options below.
Once your payment is complete, you will have instant access to the training of your choice.


Save with the 96 Hour Training Bundle!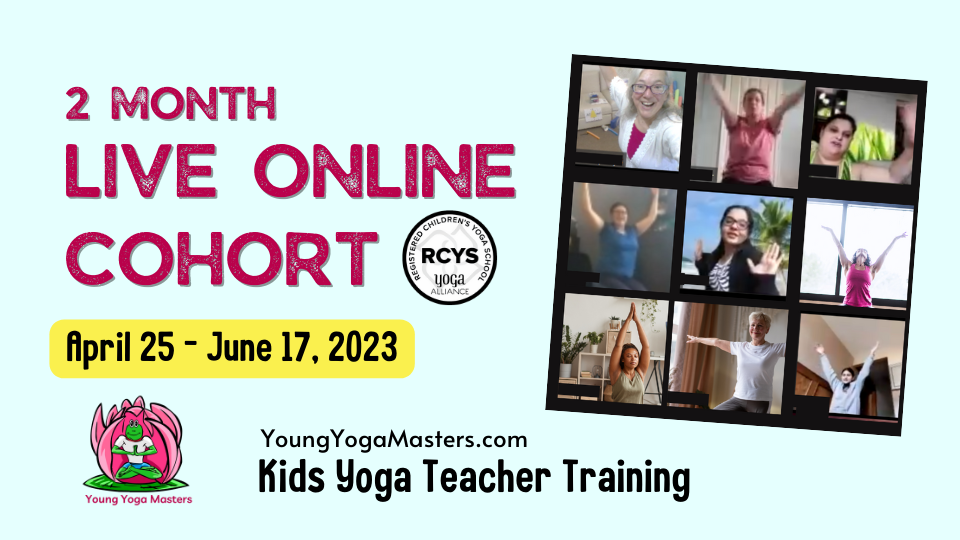 Sign up for the entire 96 Hour Certificate and save over $350

And Earn your 96 Hour Certificate from Young Yoga Masters, a Yoga Alliance Registered Children's Yoga School. Find out more here: