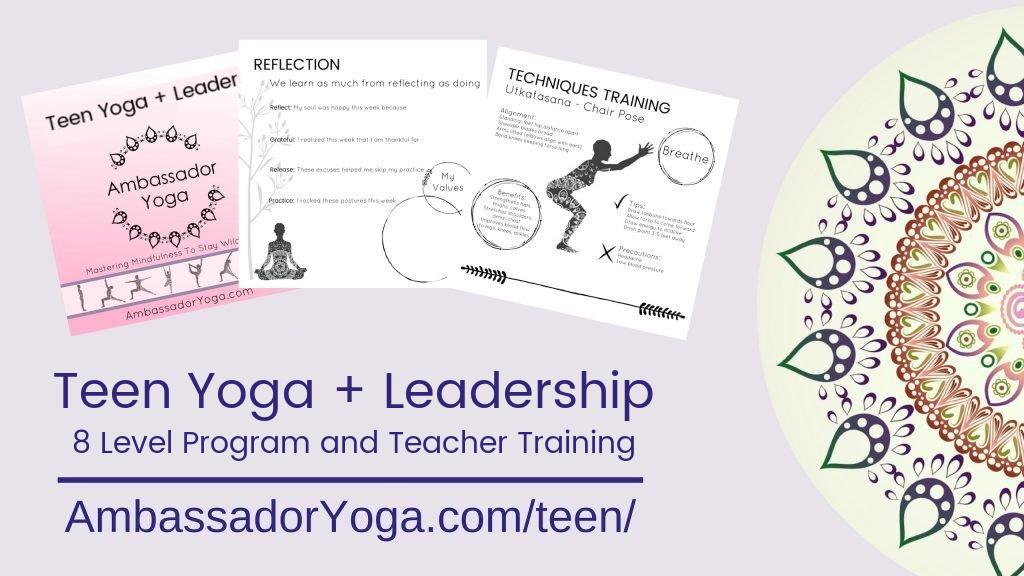 Elevate Youth From Teen Yogis
To Community Leaders
As a yoga or school teacher, coach or counselor, we invite you to become our Ambassador and share this highly reputable, successful, interactive and practical program with youth in your community. Ambassador Yoga's Teen Leadership Program is an eight level customizable curriculum that ensures yoga is always accessible to youth.
Enjoy connecting with teens who often lose their practice at this age or are at risk of not beginning due to lack of offerings.
All teens will benefit from a consistent and well structured discipline that is accessible and supports physical well-being, emotional balance and mental growth.
You will be able to consistently and effortlessly share yoga's healing reach by offering physical (body and breath) and philosophical (visualization, meditation and virtue) based practices that support our future leaders emotional and mental well-being. Offer teens in your community a place to meet, explore and reflect upon their practice and complexities of their school and home life.
Make your place, the place that offers our future leaders consistent support and opportunities for growth.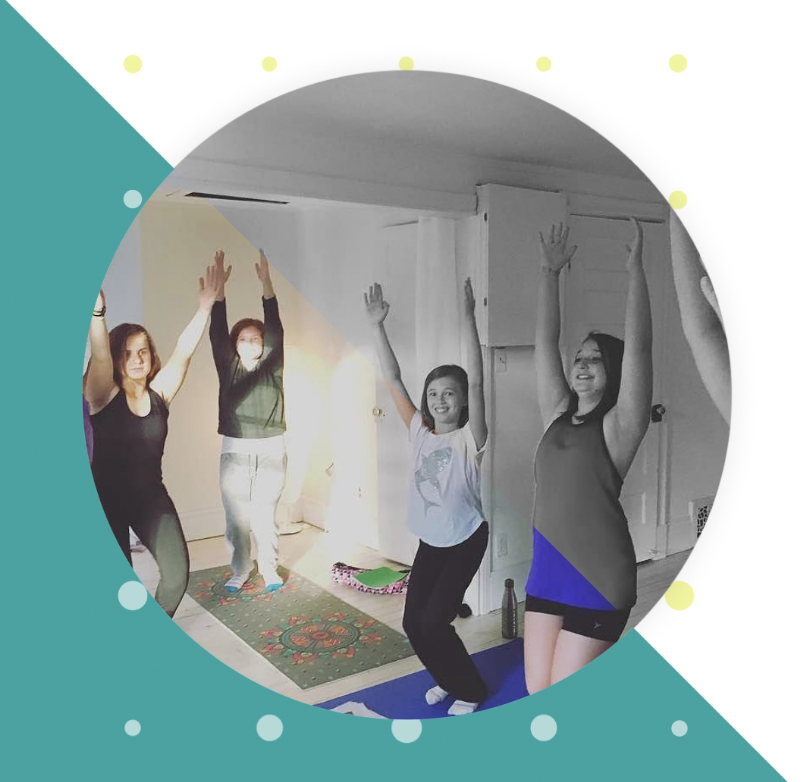 Healthy Strategies
to Finding Calm
Enjoy unlimited potential as you run this program without having to write lesson plans or find ways to keep youth engaged. This is your opportunity to have positive impact on youth in your community.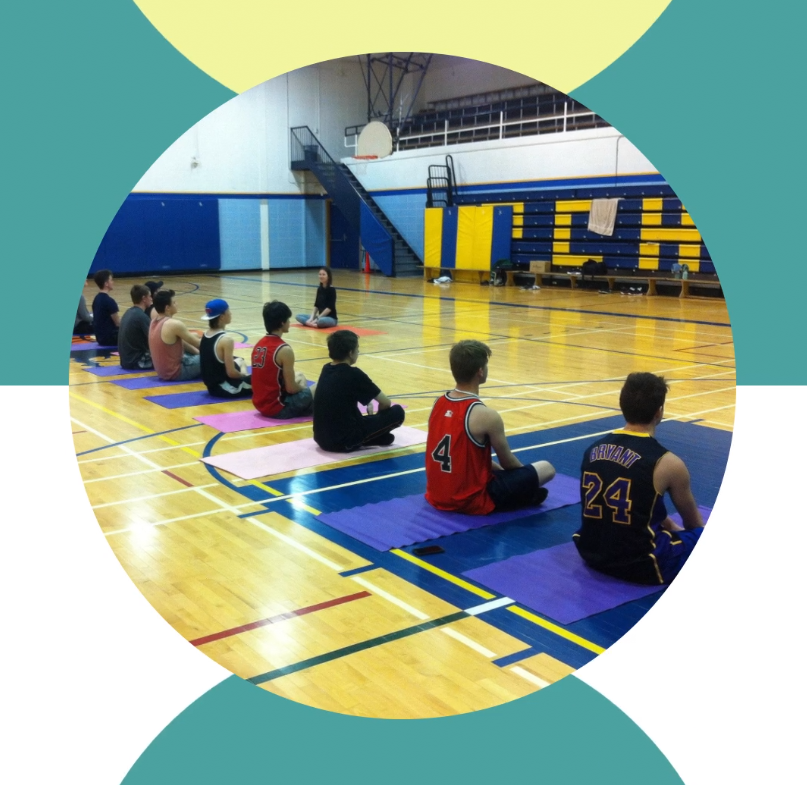 Physical +
Emotional Fitness
Incorporate body and breath awareness with mindfulness and meditation. Teens learn to refine their postures and role in their community as they gain confidence in their practice and themselves.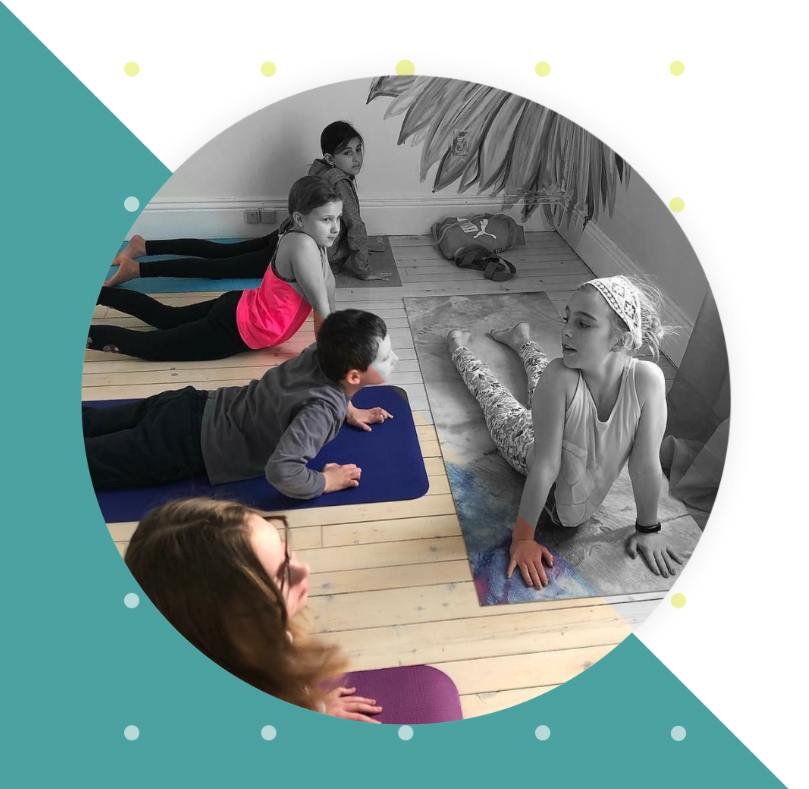 Practices and Philosophies for Healthy Youth
This is a learning and leadership based program with a curriculum that highlights yoga philosophy and asana acceptable for practice in yoga studios, public schools and athletic environments.
The Teen Yoga + Leadership Program includes:
8 Levels of Workbooks: You'll get customizable PDF and Word files of 8 systematic workbooks that you can personalize with your own logo. Each workbook comes in a Traditional Yoga format, Athlete format, and School format. These are ready-to-print for you to give to your teens. Each workbook includes a yoga lesson plan, yoga pose techniques to help students refine postures with greater understanding of their purpose and benefits, breathing exercise, and reflection pages for each class.
80 Classes to Teach to Teens: In each workbook you'll explore a yoga lesson plan over 10 classes with a different intention for each class. Teens will strengthen their practice in class and at home too.
Teachers Guide Book: includes the program content, learning objectives, key concepts and strategies to deliver the program.

New Income Stream: Consistent and reliable for yoga teachers and coaches.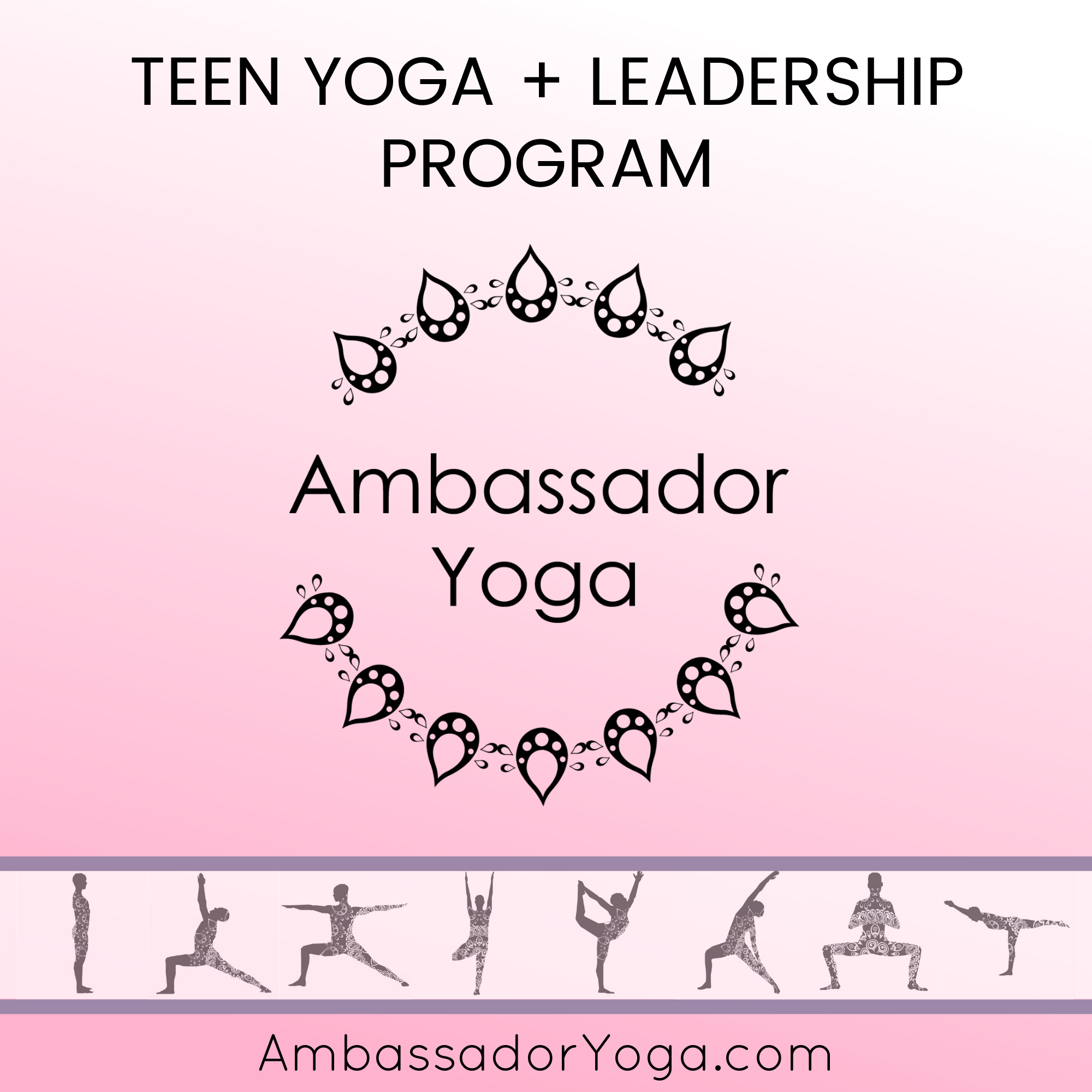 Begin Now
Get everything you need to teach yoga to the teens in your life.
Enroll now to receive your Yoga + Leadership customizable workbooks PLUS Yoga Poses and Practice videos now.

Check your inbox to confirm your subscription