This is a BUNDLE certificate which includes: Family Yoga, Kids Yoga and Mindfulness Training (School Age), and Chakras for Children
About
What is Mindfulness:  Learn the various ways Mindfulness can be practiced to calm both teachers and students and help them get ready to learn. Get effective tools including the Meditations for Growing Minds Album and Activities to support you in introducing Mindfulness to Children.
Research on Why Mindfulness is so Popular: Discover how Mindfulness works on the brain and body and the research and evidence that support the practice of Mindfulness.
Mindful Breathing Tools: Explore breathing tools that kids can practice anytime, anywhere, to help calm the brain, and learn why they work.
Mindful Movement, Mindful Living: Utilize Mindfulness in everyday activities that don't a lot of take extra time, such as walking, stretching, or getting a drink of water. Learn to turn typically "boring" times like waiting or doing chores into opportunities to gain clarity and balance.
Social and Emotional Learning through Games: Practice kid-friendly games and activities that promote Social
Mindfulness for Children: 16 Hour Kids Yoga Teacher Certificate
Tools, research and practical activities to introduce Mindfulness to the children in your life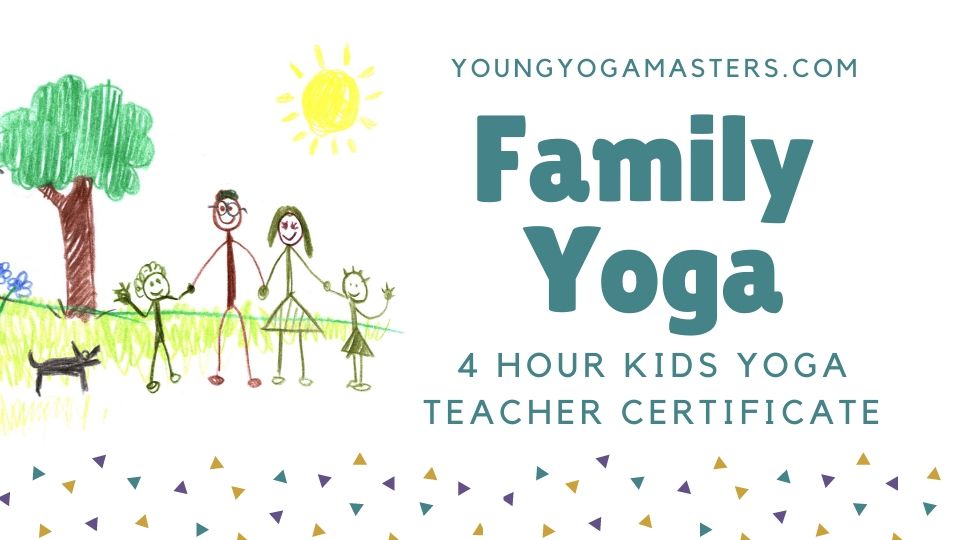 Sat. May 16, 2020, 9 - 11:30 am
Family Yoga and adult and child yoga classes can become the hub of a new community. These classes give people a place to gather for healthy activities, to meet like-minded people who are also interested in yoga, and for some, to meet new friends who have children and form new communities.
Explore the integral role family yoga can play in building healthy families and healthy community
Discover over 20 fun games and activities to engage children and adults of all ages
Create opportunities for families to bond in a positive way
Learn how to teach mom's and tots, adult and child yoga, and family yoga classes with all ages,
Receive a printed 50+ page manual which includes 6 sample lesson plans to use as a template for your future classes as well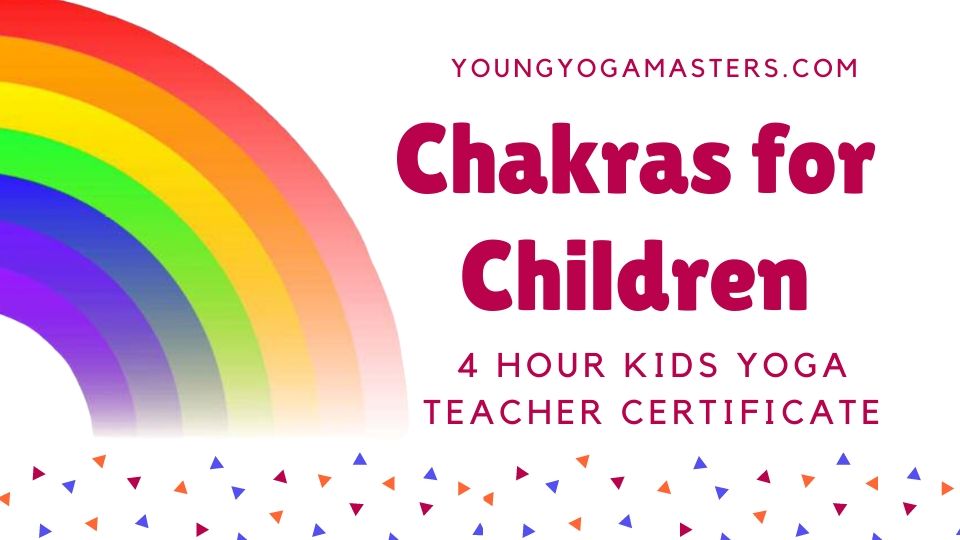 Saturday May 17, 2020, 2 - 4:30 pm
Teach school-age children to build on their innate talents while exploring the Chakras as tools for Social and Emotional Learning. Come explore the Chakras and how to teach them to children using the Young Yoga Masters Chakra activity book and handouts:
Explore the Chakras with Children: take a Journey through the Chakras through the eyes of a child! You'll learn how to introduce the Chakras to school age children, tweens, and teens
Social and Emotional Learning: learn yogic anatomy including the emotions associated with each Chakra and what balance and imbalanced emotions feel like. Discover yoga poses to help restore balance. Identify and express feelings using the Mood Meter.
Mandalas and Chakras: Explore group yoga poses that create mandalas, group circles that help children practice self-regulation and social skills
16 Chakra Activity Sheets: get printable hand outs that explore the Chakras. These 16 pages include yoga poses, quizzes, and more!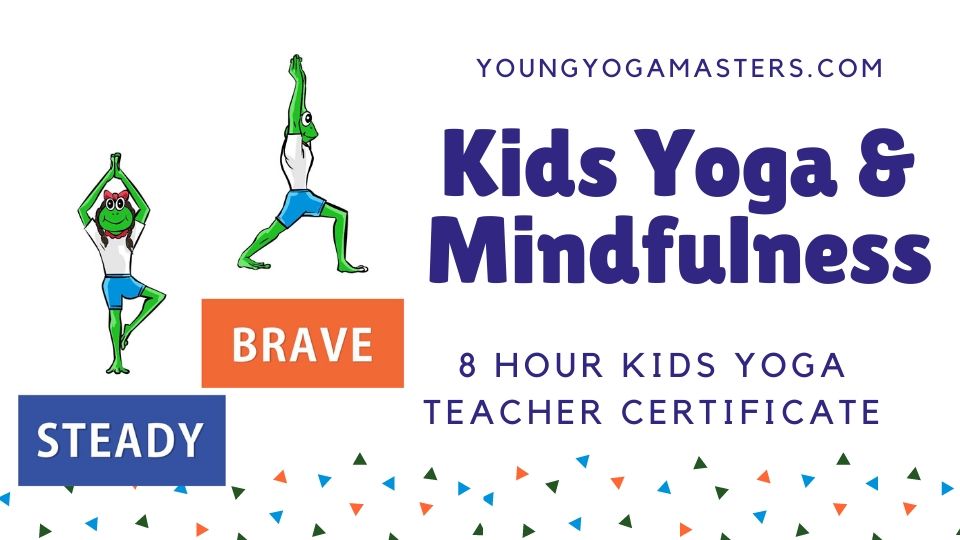 Kids Yoga and Mindfulness
Sunday May 17, 2020, 9 - 11:30 am
Sunday May 17, 2020, 2 - 4:30 pm
Tuesday May 19, 2020, 9 - 11:30 am
Discover the fun of teaching Kids Yoga in this dynamic, playful, and comprehensive 8 Hour training. You'll learn tips and tricks for teaching the art of yoga to kids, through games, activities, and art.
The evolution of kids yoga and effective techniques to teach
The science behind activities, games, and the bubble meditation
The art of teaching yoga poses safely
The power of props in kids yoga and
You'll receive a 20 Pack of Yoga Stickers and
Activity Pages to give to the kids you teach
Understand student/teacher and group dynamics
Learn stories, songs, and routines utilized in the lesson plan provided
Learn how & why to adjust the lesson plan to keep children engaged
Registration and Pricing for 16 Hour Certification:
Regular Price: $425*
$50 Savings with Special Online Training Price
$375 CAD*
*Plus applicable taxes.
This amount is in Canadian dollars. Please check your currency.
Online training gives you no-frills pricing for extra savings. Students can print their own manuals from PDF's provided. Students have the option of purchasing props from a list of recommended resources.
Your 16 Hour Certificate from our Yoga Alliance Registered Children's Yoga School, is emailed to you at the successful completion of all modules and course work.
Partial Scholarships: Those whose income has been interrupted may request a code for a partial scholarship when they complete the Course Application. The maximum scholarship is $100 OFF per 16 Hour Certificate.
Save with the 95 Hour Training Bundle!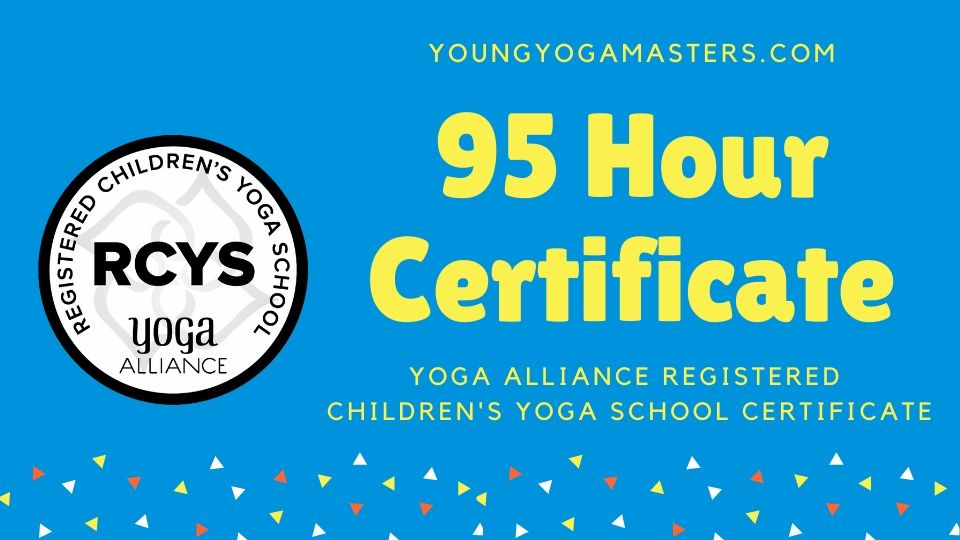 Sign up for the entire 95 Hour Certificate and save $510
16 Hour Training: $375*
96 Hour Training: $1740* (That's $290 per 16 Hour Module)
*plus applicable taxes
Find out more about the full 95 Hour Certificate here.