Become a Kids Yoga Teacher!
Join this practical and comprehensive training to become a kids yoga teacher.
This training counts towards the Yoga Alliance standards*, plus gives you a ton of resources to fill your kids yoga treasure chest and become a confident kids yoga teacher.
Who is This Children's Yoga Teacher Training is for?
School Teachers, Supply Teachers, and Principals
Early Childhood Educators, Teaching Assistants, and Daycare Managers
Yoga Teachers
Parents, Aunts, Uncles, Grandparents
Youth Leaders and Community Leaders
Counselors, Doctors, Pediatricians, and Health Promoters
all those who care for children's physical and emotional health and well-being
Choose Young Yoga Masters, Registered Children's Yoga School, to mentor and support you on your path to teaching yoga, meditation, and mindfulness to children.
* Note: You do not need to be a yoga teacher to take the Young Yoga Masters training. However, to become a Registered Children's Yoga Teacher with Yoga Alliance you need both your 200 Hour Certificate (Adult) AND 95 Hour Specialty Training in Children's Yoga. Yoga Alliance requires both trainings from Yoga Alliance Registered Schools. The trainings may be taken in any order. See full details on the Yoga Alliance website here. Or visit our Frequently Asked Questions page here.
Young Yoga Masters
Save with the Kids Yoga Training Bundle
Study at your own pace and get your 96 Hour Certificate.
Each module of training covers an important area of teaching yoga to youth.
All modules total 96 Hours and upon successful completion you are eligible to receive your Certificate from our Yoga Alliance, Registered Children's Yoga School*.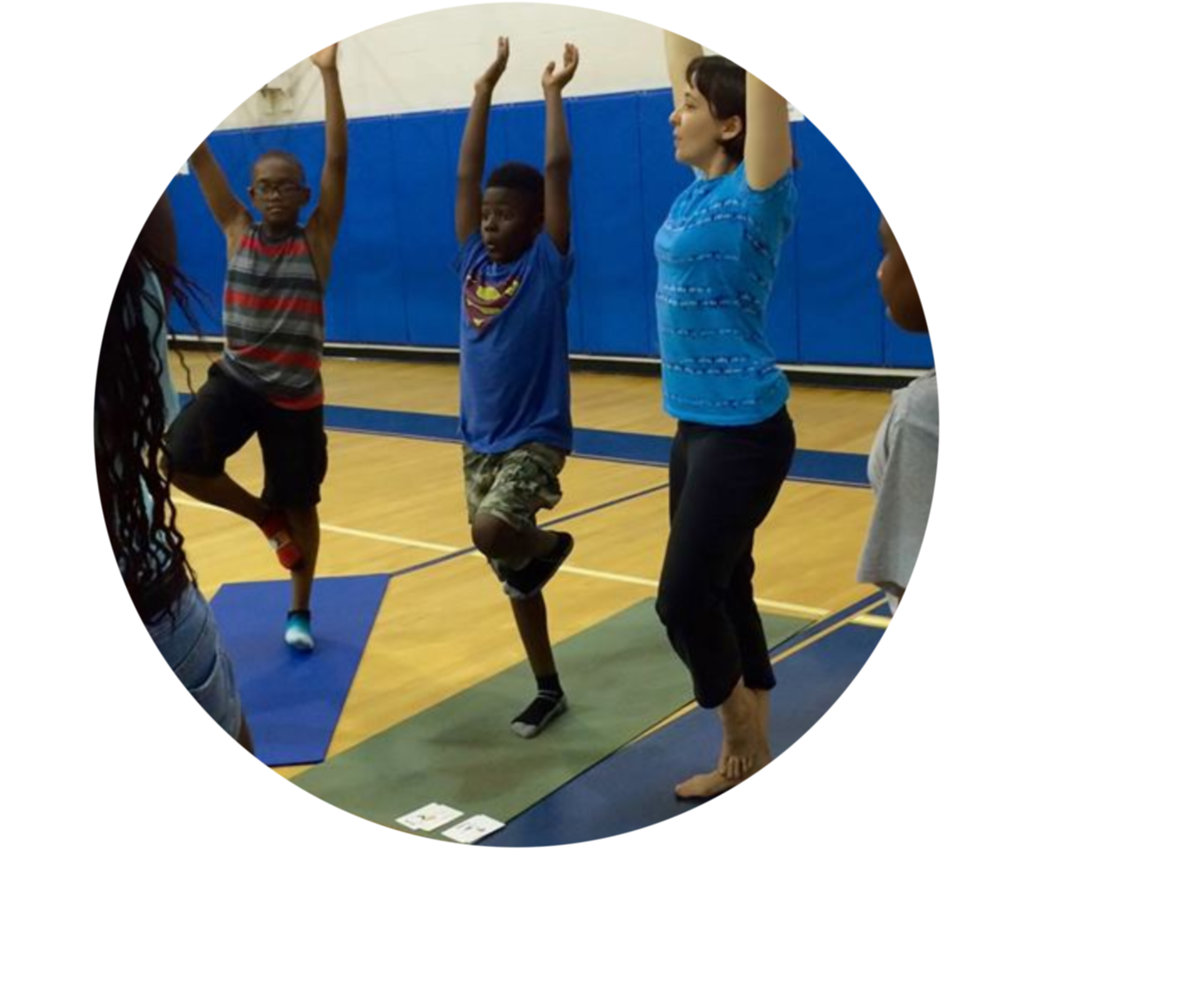 This Training was Incredible!
This training program was incredible! We learned so many techniques to really be able to teach a group of children. The wealth of information and continued support has been so valuable!
Jess K., Graduate 95 Hour Certification, 2016
Regular Price: $2190*
Save $450 with Online Training:
$1740 CAD*
4 Installments of $447.50 CAD* - select plan below
Custom Installment Plans are available to fit your budget and training schedule. Contact [email protected] to discuss your options.
* Plus applicable taxes where required by law. Rates are in Canadian currency. Please check your currency conversion for an estimate if you are outside Canada.
Online training gives you no-frills pricing for extra savings. You save with PDF's of Manuals and Activity Pages that you save and print when you want. Everything is online, no materials are mailed to you other than your 96 Hour Certificate.
Installment Plans: A one-time fee of $50 applies for an installment plan. All payments must be completed before your 96 Hour Certificate is issued.
Certificates: All Module Certificates are issued online. Your 96 Hour Certificate, from our Yoga Alliance Registered Children's Yoga School, is mailed to you at the successful completion of all modules and course work.
Scholarships: For those who are experiencing a loss of income during the Covid-19 crisis, a limited number of relief scholarship are available for a limited time in the form of a discount coupon for $200 off. 
BIPOC Scholarships: A limited number of partial scholarships (25 - 50% off) are available for BIPOC to help rectify inequity in income caused by systemic racism and to create a more representative yoga community.
Scholarships are granted based on the date of application, availability, with priority given to those already on the Young Yoga Masters newsletter.
Please indicate your interest in the scholarship on the application form here.
5 out of 5 Stars!
I found this training absolutely fabulous. I feel comfortable teaching every age group. Now I know how to plan curriculum for teenagers, preschools, and school age. I absolutely recommend this course!
Melissa R. Graduate of 2014 Summer Certification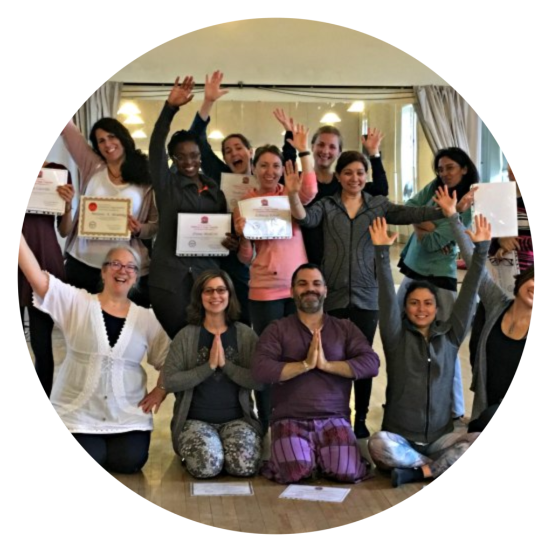 This Comprehensive Training Includes:
This Yoga Alliance Registered Yoga School training is by application only. It includes:
Self-paced training,
Practicum teaching,
Option to book one-to-one office hours with your trainer when needed and a final check in with your trainer.
Comprehensive PDF's of your manuals,
PDF's of activity and colouring pages for kids yoga activities
See the module descriptions below for full details.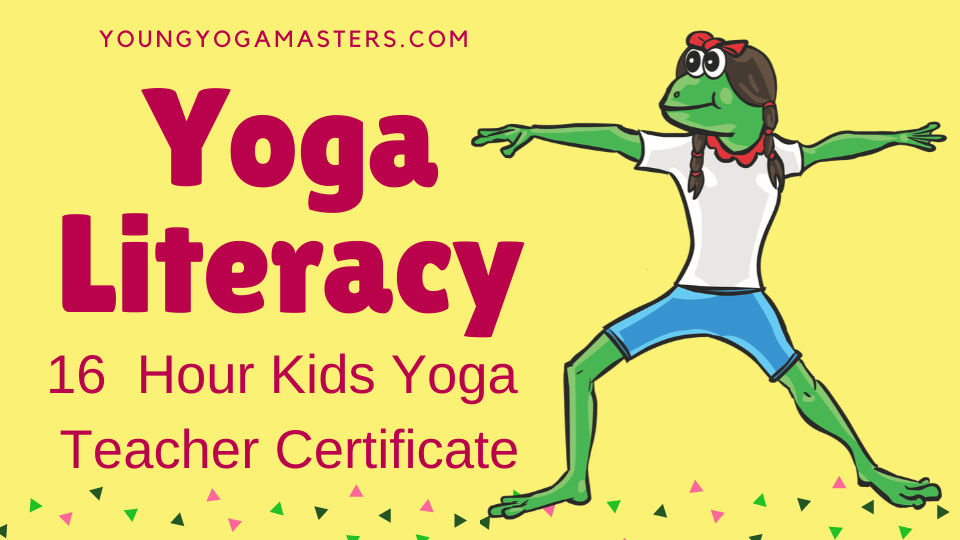 Self-Paced
14 Hours prerecorded training
2 hours practicum observation, planning, and teaching
Includes:
PDF versions of the Yoga Alphabet in English and French, colour and black and white, and full page and 1/4 page sized.
Teach Yoga Properly: Our 5 Point Check gives you the principles of alignment for teaching yoga that can be used in all poses.
Best yoga activities for ages 3 – 15 years old including partner yoga poses.
Discover how the Alphabet is more than letters, it's word games and storytelling too! Utilize Literacy and Storytelling Games that make yoga fun and enhance spelling and other school lessons.
Relaxation techniques that calm kids at the beginning of class, how to re-gain focus throughout your lesson plan, and provide much needed relaxation at the end of class.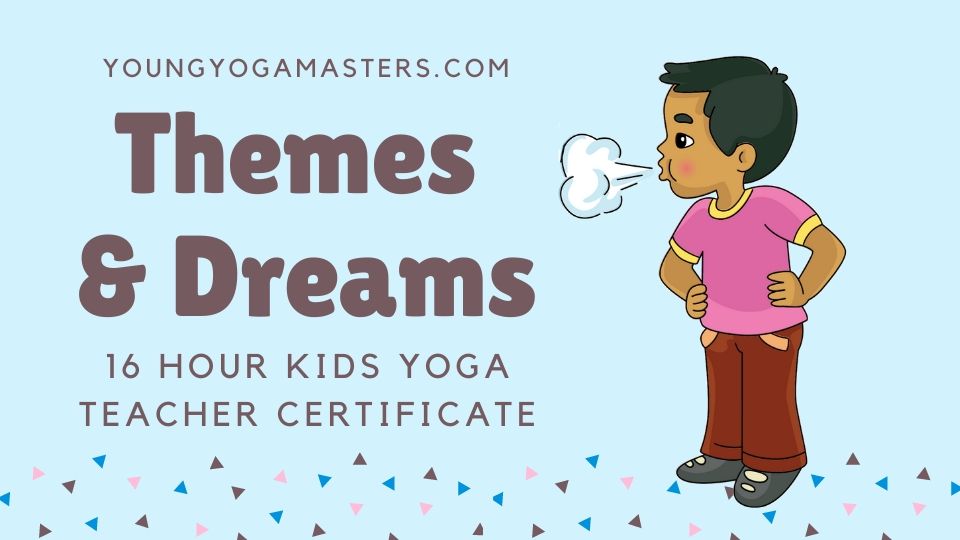 Self-Paced
14 hour prerecorded training
2 hours practicum planning, teaching, and reflection.
Come explore child-friendly yoga philosophy to awaken the imagination! This Certificate includes:
Tested lesson plans for Children's yoga, including how to introduce yoga and meditation in your first classes,
Teen Yoga lesson plans.
How to take your classes to the next level, to include child-friendly yoga philosophy and tools, and connect with children to gain cooperation.
The Kids Yoga Class Creator, an intuitive template to organize your own Lesson Plans.
Yoga Breathing techniques to reduce stress.
Mindful games, songs and stories that empower youth.
Tools for self-regulation, healthy movement, and happiness.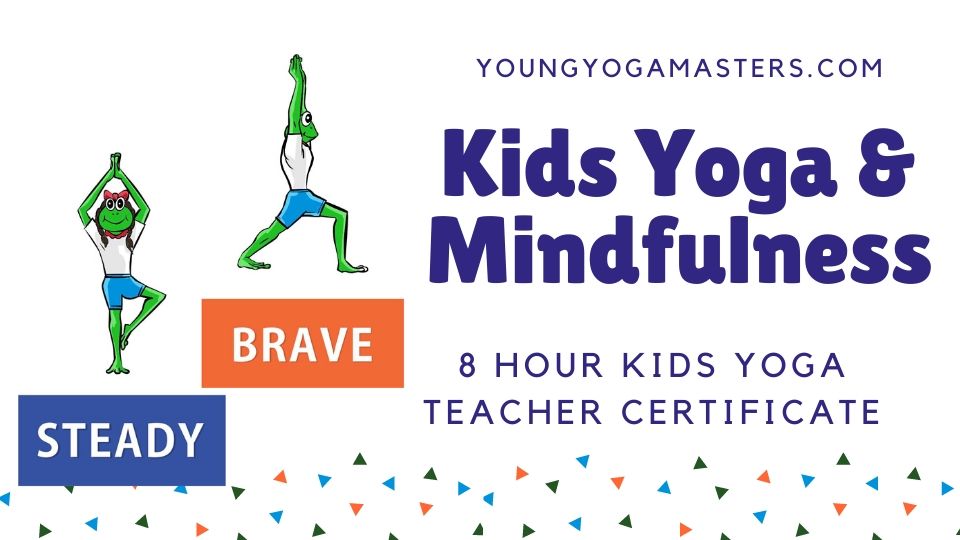 Self-Paced
8 Hour Certificate
6 Hours prerecorded training
2 hours practicum observation, planning, and teaching
Includes:
The evolution of kids yoga and effective techniques for teaching
The science behind activities, games, and the bubble meditation
The art of teaching yoga poses safely
The power of props in kids yoga
Learn stories, songs, and routines utilized in the lesson plan provided
Learn how & why to adjust the lesson plan to keep children engaged
You'll receive a Yoga Activity Pages to give to the kids you teach.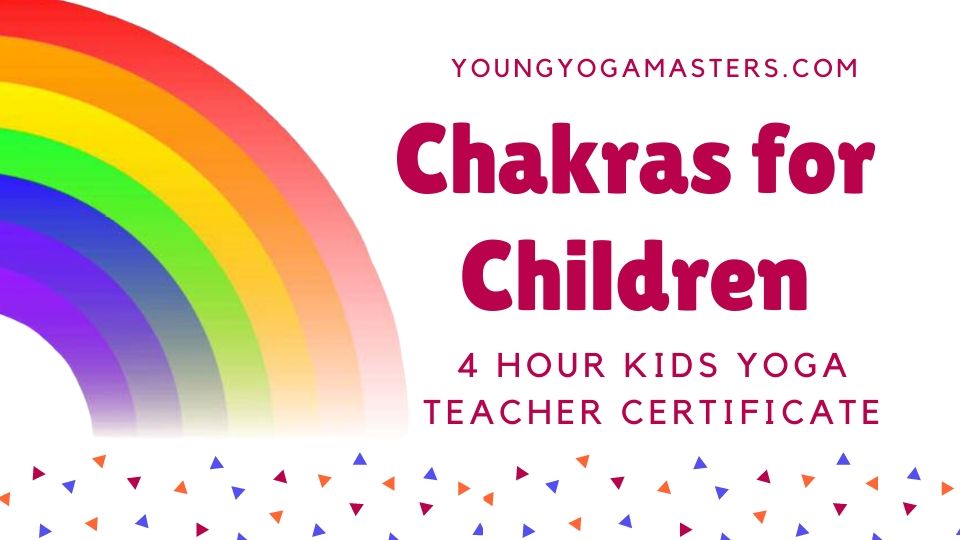 Self-Paced
4 Hour Certificate
4 hour prerecorded training
Explore the Chakras with Children: take a Journey through the Chakras through the eyes of a child! You'll learn how to introduce the Chakras to school age children, tweens, and teens
Social and Emotional Learning: learn yogic anatomy including the emotions associated with each Chakra and what balance and imbalanced emotions feel like. Discover yoga poses to help restore balance. Identify and express feelings using the Mood Meter.
Mandalas and Chakras: Explore group yoga poses that create mandalas, group circles that help children practice self-regulation and social skills
16 Chakra Activity Sheets: get printable hand outs that explore the Chakras. These 16 pages include yoga poses, quizzes, and more!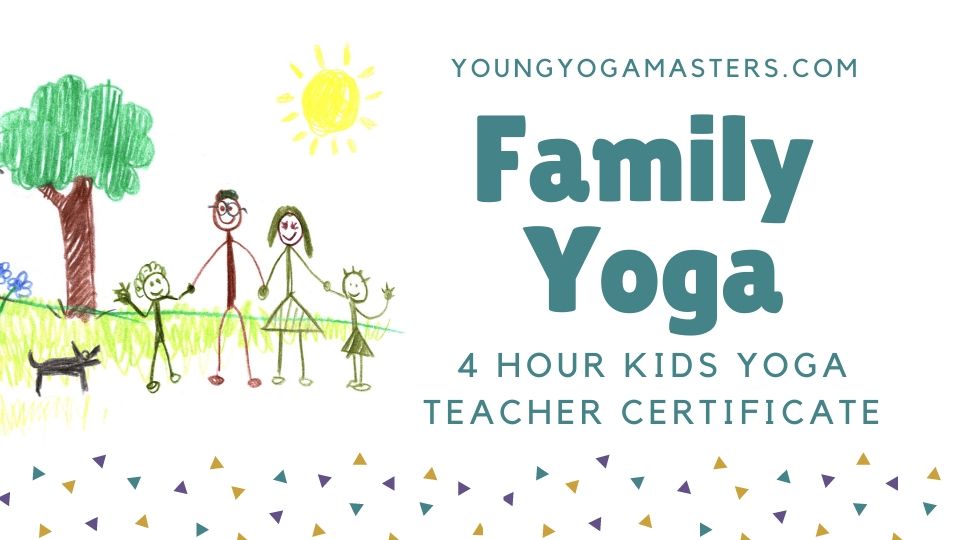 Self-Paced
4 Hour Certificate
4 hour prerecorded training
Explore the integral role family yoga can play in building healthy families and healthy community
Discover over 20 fun games and activities to engage children and adults of all ages
Create opportunities for families to bond in a positive way
Learn how to teach mom's and tots, adult and child yoga, and family yoga classes with all ages,
Receive a printed 50+ page manual which includes 6 sample lesson plans to use as a template for your future classes as well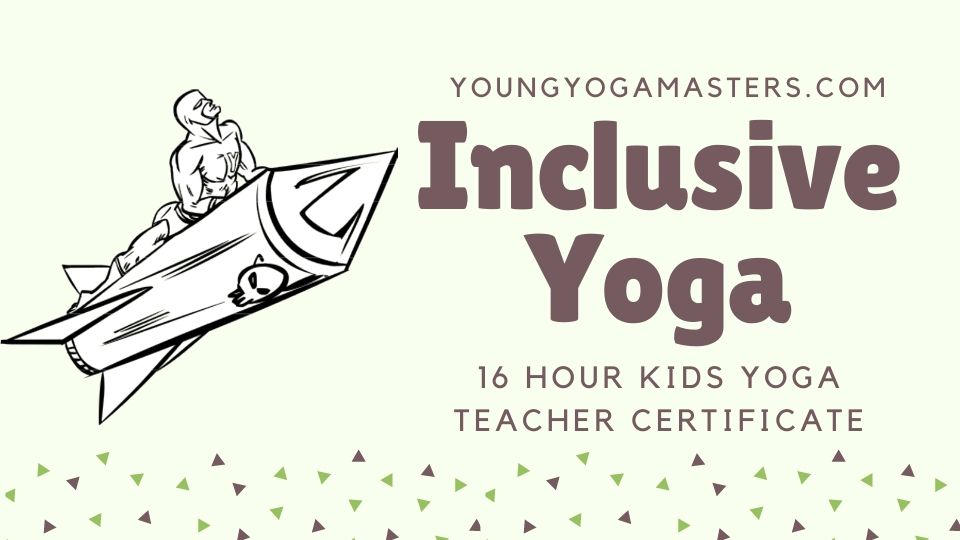 Self-Paced
16 Hour Certificate
14 Hours prerecorded training
2 hours practicum observation, planning, and teaching
Accommodate Children with a Variety of Needs in Your Classes. Discover effective techniques to bring yoga to all children. This Certificate includes:
Understanding children with special needs, including children with ASD (Autism Spectrum Disorder), Anxiety, and Different Abilities
An examination of the report on racism in the school system and what that means for BIPOC as students and teachers.
How the Yoga Man Sun Salutation Activities can be used to reduce stress and include boys in yoga class.
Comparisons of yoga for kids in a typical class and yoga with kids with different needs.
Sample lesson plans.
How to set up your classroom.
Use of Visual Schedules and Visual Antecedent Procedures to ease anxiety.
Strategies for involving parents, caregivers and teachers.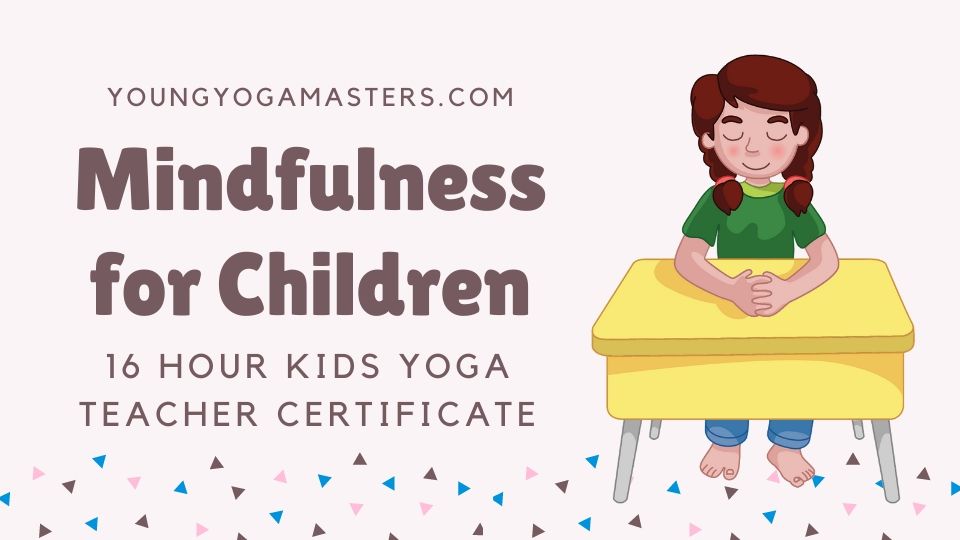 Self-Paced
16 Hour Certificate
14 Hours prerecorded training
2 hours practicum observation, planning, and teaching
Learn the various ways Mindfulness can be practiced to calm both teachers and students and help them get ready to learn.
Get effective tools including the Meditations for Growing Minds Album and Activities to support you in introducing Mindfulness to Children.
Explore breathing tools that kids can practice anytime, anywhere, to help calm the brain, and learn why they work.
Get ideas to use the Balancing Eagle in yoga poses, stretching, and on the desk.
Utilize Mindfulness in everyday activities that don't a lot of take extra time.
Practice kid-friendly games and activities that promote Social and Emotional Learning and enhance relationships and communities.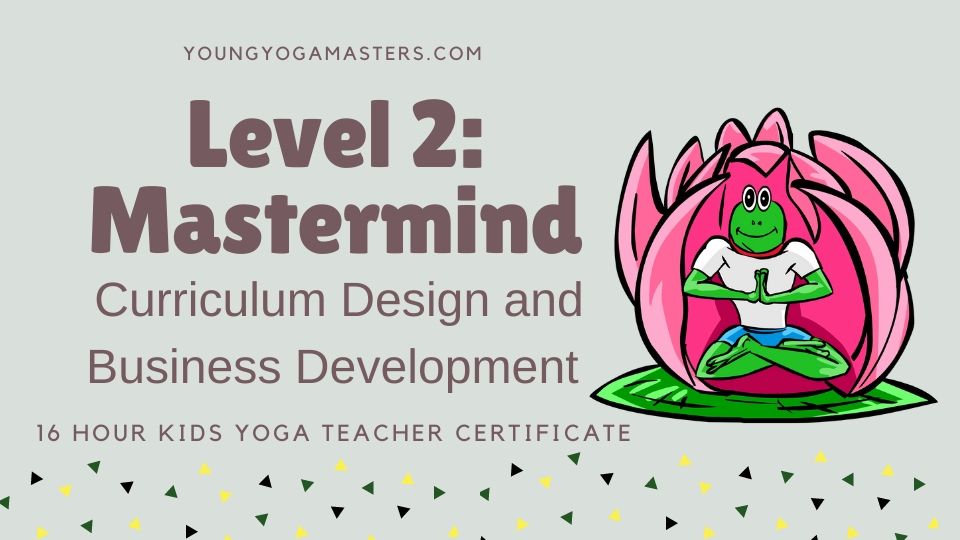 Self-Paced
16 Hour Certificate
13 Hours prerecorded training
3 hours practicum observation, planning, and teaching
In this Mastermind group, you will get clear on your next steps. During the Open Space Learning you will work with others who share similar goals to break down your goals into achievable actions to move you forward.
Curriculum Design for your Yoga program, kids yoga camps, or classroom.
Authentic and Ethical Business Practices
How to Price Your Services.
Do's and Don'ts of Advertising
Networking and Advertising: What works and what is a waste of money.
5 Essentially Free On-line Resources that can help you build your Yoga Classes, network, advertise, and keep in touch.
Create an Action Plan of Your Next Steps in Kids Yoga!
How the Online Yoga Teacher Training Works
Aruna, lead trainer, explains the online training:
Hours and Format of Training:
The Kids Yoga Teacher Certification 95 Hour Certification includes:
Online Resources: you will have access to video recordings, quizzes, and PDF's of the manuals for you to complete and/or pint on your own schedule:
you have the option to make up missed sessions by watching the video recordings if you are called back to work or your schedule changes and you can't make the live classes.
Certificate of Completion: You receive a Certificate from Young Yoga Masters for each Module you successfully complete. You may take as many Modules of training as you wish and start teaching what you learn right away!
Expectations to Receive Your Certificate at the Completion of the Training:
In order to fulfill Yoga Alliance requirements for training, participants are expected to complete the following:
Prerecorded Training: these videos are on our learning platform here. You can review these at your own pace. You are encouraged to view these videos before the live Zoom calls.
Practicum Hours – You Teach Kids Yoga Classes: to meet the Yoga Alliance standards for a Registered Children's Yoga School training, you are required to both observe your trainers teaching kids yoga, and to be the lead teacher in kids yoga classes. You are required to teach 1 x 40 min kids yoga class per 16 Hour module (total of 4 hours as lead teacher by the end of the 96 Hour program). These classes can be taught in person in your own home to your own children, or online to other children, or by doing a live video of you teaching your kids yoga lesson plan. Students will be required to report back on their classes (on Thursdays) or by written report through learning portal. Visit our Frequently Asked Questions for more details on the Practicum.
For Those Taking Individual Module Certificates: Once all prerecorded training hours, live zoom calls (or replays), and all practicum requirements are complete you are issued a Certificate for each Module you successfully complete online.
For those Taking the 96 Hour Certificate: Once all prerecorded training hours, live zoom calls (or replays), and all practicum requirements are complete you will receive your Certificate for our 96 Hour Certificate from Young Yoga Masters in hard copy format, mailed to you.
About the 96 Hour Training
Loved my training with Young Yoga Masters
I absolutely loved my training with Young Yoga Masters. I already had considerable amount of training and experience working with children and yoga before coming to this training. Even so I was blown away by the scope of the training, the amount of material we were able to cover, the huge number of new ideas, inspiration and resources I was given access to, and the friendliness and knowledge of the lead trainers. I would recommend this program 100%
Cindi S. Graduate of 2019 Summer Certification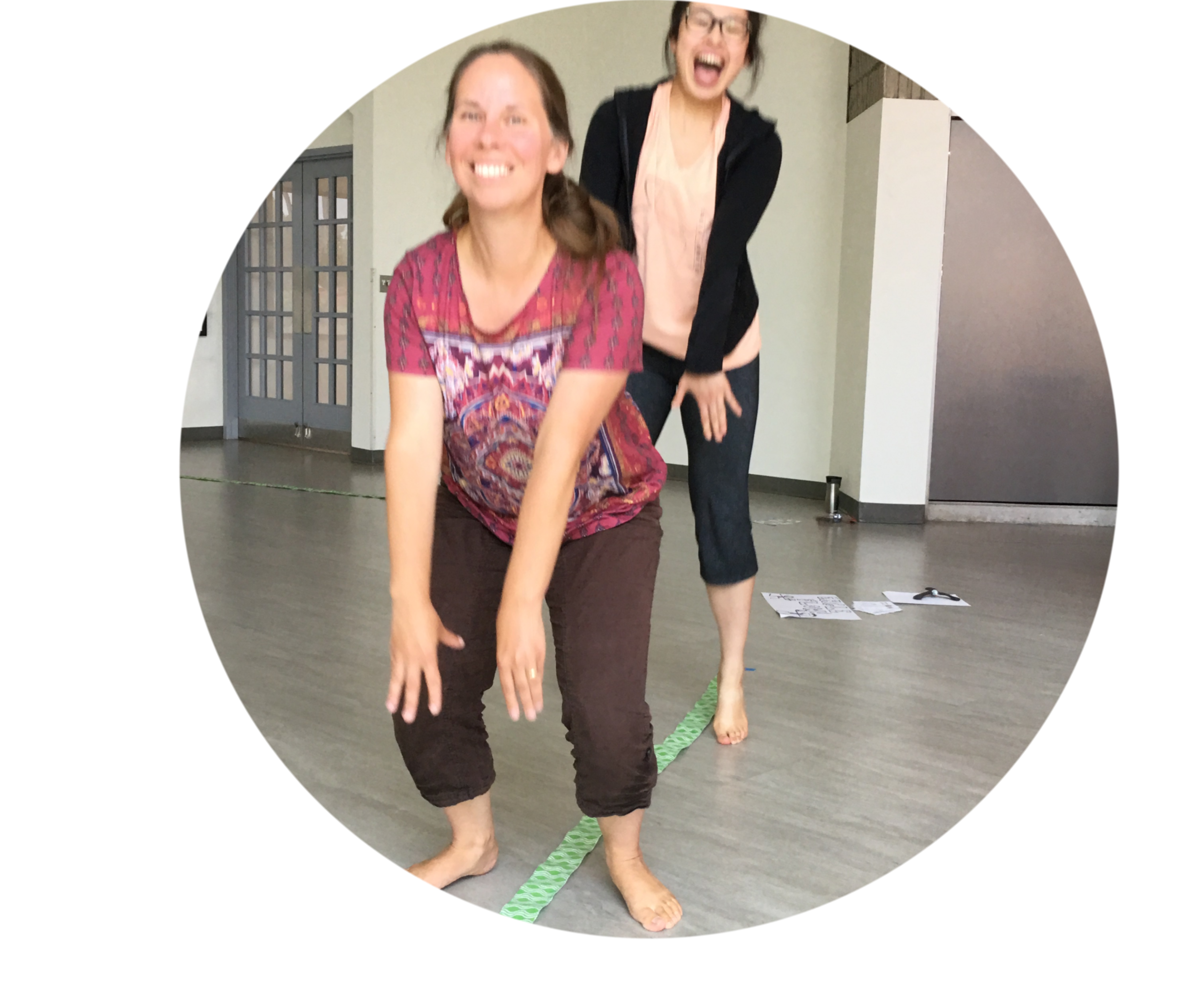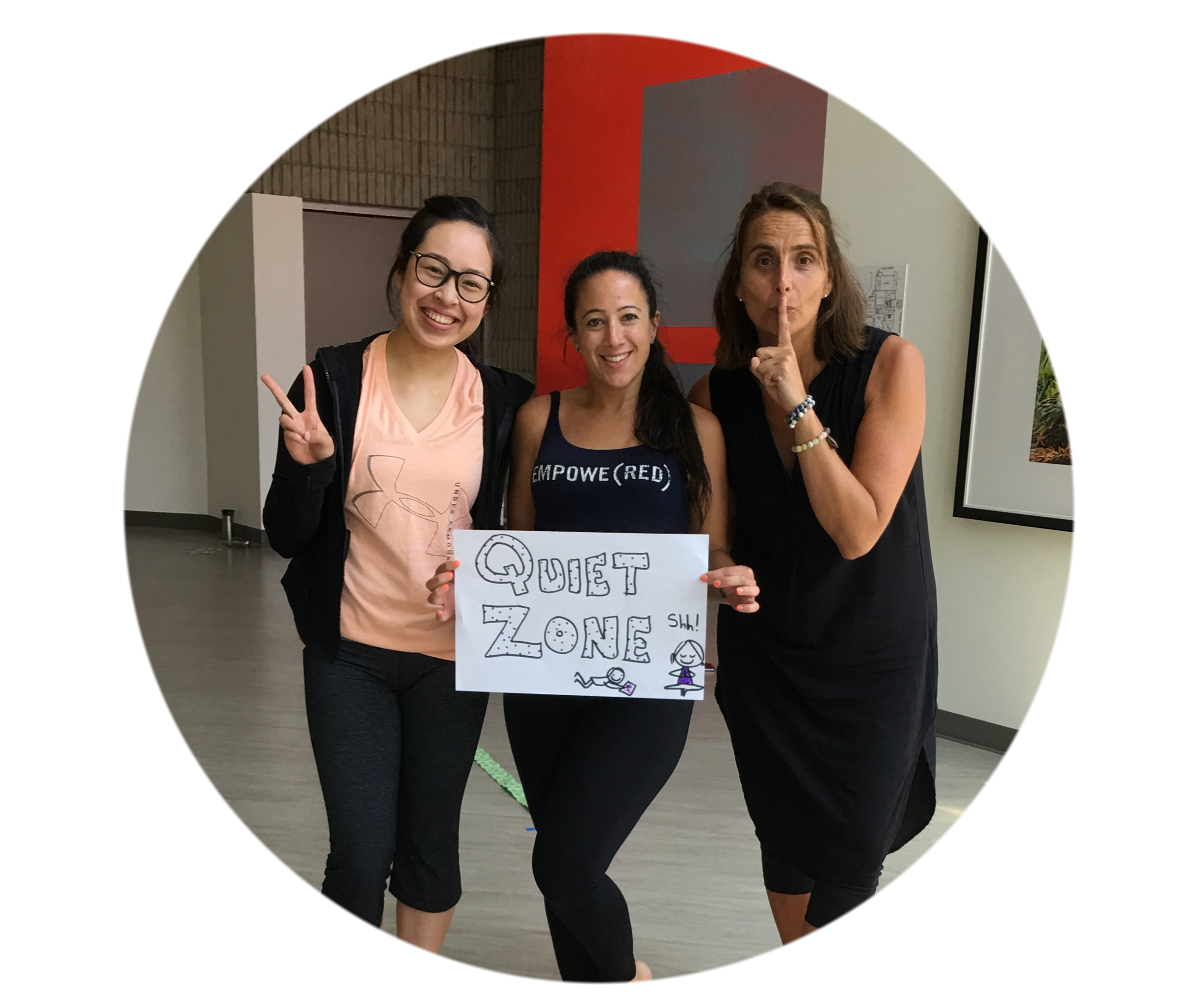 A Safe, Friendly, Positive Learning Environment
Aruna shares a wealth of experience and information, fosters a safe, friendly, positive learning environment, and provides each participant a wealth of resources and props they can use to help find their personal voice, style, and path as children's yoga teachers.
Becky B., Graduate of 2019 Summer Certification
Praise for the Young Yoga Masters Kids Yoga Training
This is the first time Yoga Alliance has permitted the 95 Hour Certification to be offered online. We will be paying special attention to everyone registered in this Training to make we give you a great experience! The material you learn is the same as in the in-person Training.
Young Yoga Masters has been delivering a quality 95 Hour Training since 2012. These reviews are from the Yoga Alliance website and live testimonials like this one from graduates if the 2018 Summer Certification Intensive:
Become a Kids Yoga Teacher
Get your 96 Hour Certificate with Young Yoga Masters, Yoga Alliance Registered Children's Yoga School.
Yoga Alliance has permitted online training only until June 30, 2020.
Reserve your spot in the online training today!