Kids Yoga and Mindfulness
This 8 Hour Self-Paced Training includes:
6 Hour prerecorded training
2 hours Practicum Teaching and Self-Reflection
Certificate of completion for 8 Hours of training that counts towards your 96 Hour Certificate with Young Yoga Masters, a Yoga Alliance Registered Children's Yoga School
About the Kids Yoga Teacher Training
Discover the fun of teaching Kids Yoga in this dynamic, playful, and comprehensive 8 Hour training. You'll learn tips and tricks for teaching the art of yoga to kids, through games, activities, and art.
The evolution of kids yoga and effective techniques to teach
The science behind activities, games, and the bubble meditation
The art of teaching yoga poses safely
The power of props in kids yoga and
Activity Pages to give to the kids you teach
Understand student/teacher and group dynamics
Learn stories, songs, and routines utilized in the lesson plan provided
Learn how & why to adjust the lesson plan to keep children engaged
Kids Yoga and Mindfulness Training: 8 Hour Kids Yoga Teacher Certificate
Discover the fun of teaching Kids Yoga in this dynamic, playful, and comprehensive 8 Hour training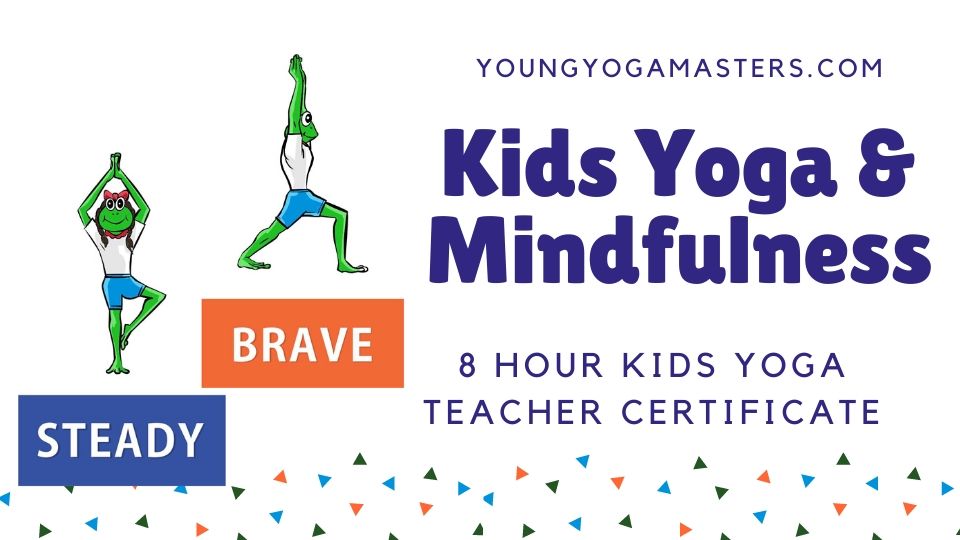 Save with Online Training
Online training gives you no-frills pricing for extra savings. You get PDF versions of all Manuals and Activity Pages that you save and print when you want. Everything is online, no materials are mailed to you.
Your 8 Hour Certificate is issued online at the successful completion of all module course work.
Save:
For a limited time get:
40% OFF any module with code: SELFPACEDSAVE40


50% OFF the 96 Hour Bundle with code: FINALCOHORT50

Register and Start Today:
There are 2 steps to complete your registration for the 96 Hour Certification:
Review the Course Release, Waiver and Refund Policy. By registering you acknowledge your agreement with the Release and Waiver Form and Refund Policy.
Complete your payment and registration from the options below.
Once your payment is complete, you will have instant access to the training.

Save with the 96 Hour Training Bundle!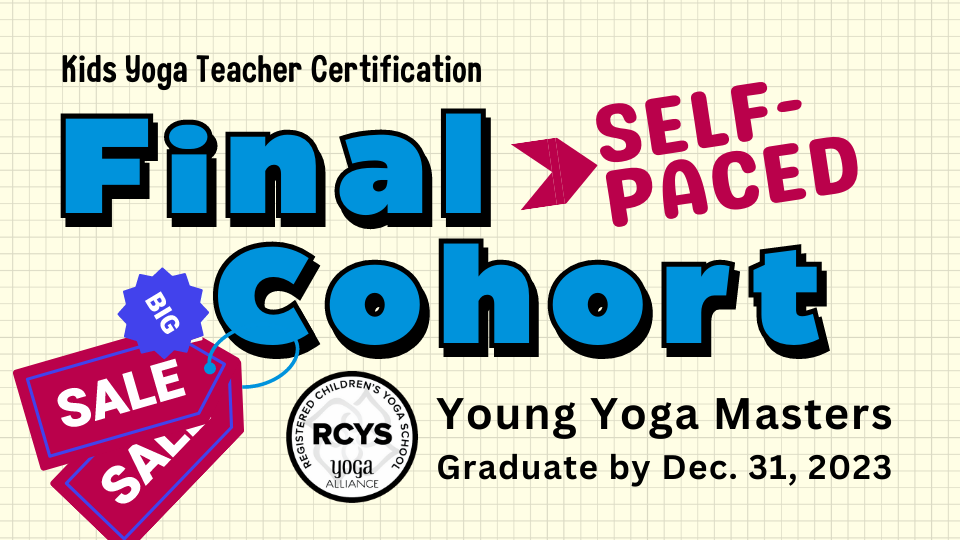 Take this Training as Part of the 96 Hour Certification and Save Even More
Find out more about the full 96 Hour Certificate here.