June Timeline
JUNE TIMELINE

(times are Eastern Daylight Time)
7:30 - 7:50 pm: Discussion on the Roots of Yoga with Guest Parampreet Singh and Whole Group
7:50 - 8:05 pm Guided Group Meditation with Parampreet: The Roots of Yoga in Your Practice
8:05 - 8:20 am: Break-Out Room (small groups) Check-In
Break-Out Room Question:
How can we teach children about the roots of yoga?

8:20 - 8:30 pm: Wrap-Up and your options for more training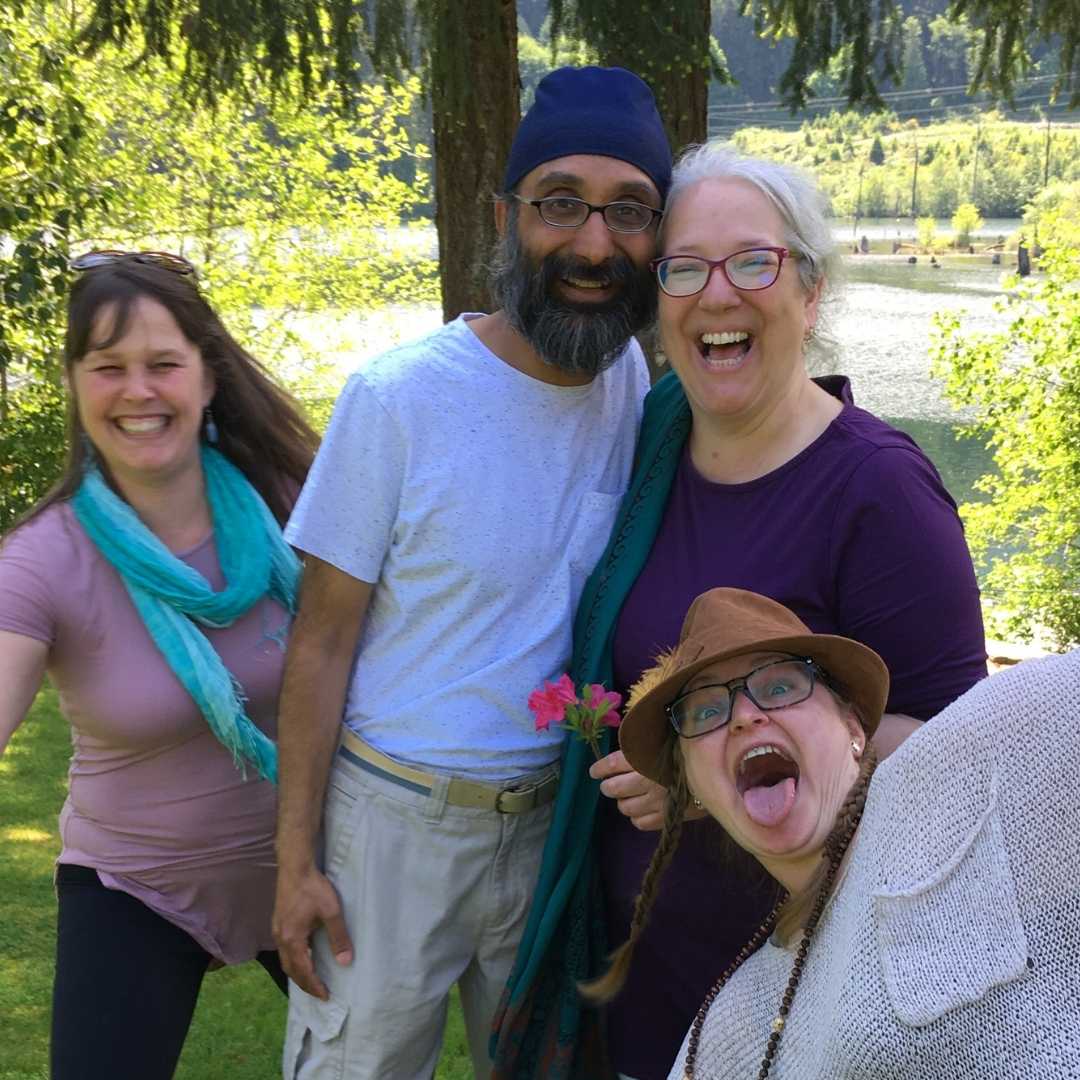 About the Guest Speaker: Parampreet Singh
Parampreet has been involved in meditation for over four decades. During that time, he's been meditating, writing, storytelling, and teaching.
He was born in New Delhi, India and grew up in Hamilton, Canada which is near Toronto. As he says, "This means I can make a really good cup of masala chai or hot chocolate at a moment's notice."
He created Meditation Questions Podcast and the Science Meditations Podcast as a place for those interested in meditation from a scientific perspective. Lot's of people who aren't science minded enjoy it too.
Some of you may have met Parampreet at one of the In-person Kids Yoga Trainings, because Parampreet has been helping me out with the kids yoga training since before it began.
Parampreet and I met in a meditation group in 2001 and got married in 2005!
The picture above is from a training in 2018 in British Columbia, Canada.